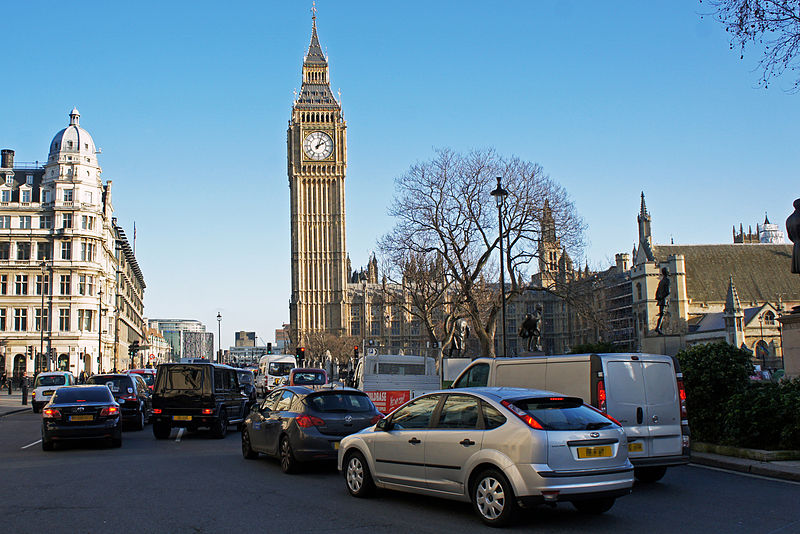 The Mayor of London, Sadiq Khan, has revealed the cost of traffic congestion to the capital and warned that unless efforts increase to deliver a green, sustainable recovery from the pandemic,
the capital could move from one public health and economy crisis to another, caused by filthy air and gridlocked roads. 
Throughout the pandemic, the Mayor and TfL have implemented measures which have aided significant progress in active travel, working closely with boroughs to transform roads and ensure there is enough space for people to walk and cycle safely. These measures are playing a vital role in reducing congestion by enabling people to use ways of getting around that use up less road space, including walking, cycling and public transport. More than 120km of cycle routes and tens of thousands of square metres of extra pavement space have been delivered. Cycling during the pandemic increased by 22 per cent in outer London compared to spring 2019, with a seven per cent rise in inner London, and participation also broadened, particularly among people from minority ethnic communities. September and October 2021 were both record months for the Santander cycle hire scheme, with October seeing more than one million hires for the first time.
Public transport ridership plummeted by 95 per cent and is currently still significantly behind pre-pandemic levels, with buses at 70 per cent of normal demand and Tubes at 55 per cent. Car use has been more resilient than public transport, and has been the fastest mode of transport to recover to near-normal levels of use after each lockdown, with data showing it has been close to - although not above - pre-pandemic levels for much of the latter half of 2021. The overall active, efficient and sustainable mode share for travel in 2020 - the number of trips by walking, cycling and public transport, as a proportion of all trips -  is estimated at 58.3 per cent compared to 63.2 per cent in 2019; showing that the key metric the Mayor is trying to increase as part of his Transport Strategy has reduced by five per cent over the pandemic, as a higher proportion of trips are now being driven. This reduction is a result of a fourteen per cent drop in the share of trips made by public transport which offsets a substantial increase witnessed in the share of trips made by walking or cycling – a rise of nine per cent in 2020. 
The reduction is also despite the fact that more than a third of car trips made by Londoners could be walked in under 25 minutes and two thirds could be cycled in under 20 minutes.

Since 2011, as London has grown in population, it has also experienced a huge increase in the number of miles driven on its roads – rising by 3.5 billion miles between 2011 and 2019 - from 19.1 billion miles in 2011 to 22.6 billion miles by 2019.* A staggering 18.7 billion miles were still driven in 2020, despite the COVID lockdowns. 
Data from external providers shows that as the number of vehicle miles has increased, so too has the time lost by drivers to traffic. TomTom data** shows that in 2017 an average of 144 hours per year, per driver, were spent sitting in traffic - almost 20 minutes extra for a 30-minute trip during the evening rush hour. In 2018, this increased to 147 hours, and in 2019, to 149 hours per year. This equates to 6 days and 5 hours in total for an average London driver. In 2020, traffic was much reduced, but Londoners still spent an extra 15 minutes per 30 minute trip driving because of congestion – 115 hours per year. INRIX data shows a similar trend, with 148 hours lost a year by drivers on average in 2021. This is estimated to cost the economy £5.1bn a year, or £1,211 per driver***, based on an estimate of the average value of earnings that drivers could be making, or the leisure time they could be enjoying, if they were not stuck in traffic. These trends are also reflected in TfL's traffic speed data. 
This financial cost comes alongside significant health impacts, including increased risk of respiratory diseases, and children growing up with stunted lungs. Pollution leads to 4,000 Londoners dying early each year, all of which increases the economic and resource burden on the health service.
The Mayor of London, Sadiq Khan, said: "Whilst we have made huge strides in increasing walking and cycling in London throughout the pandemic, car use has remained consistently high. If we do not double down on our efforts to deliver a greener, more sustainable future we will replace one public health crisis with another – caused by filthy air and gridlocked roads. The cost to both Londoners and the capital cannot be underestimated, with days wasted stuck in traffic, billions lost to the economy and increased road danger and health impacts. Most traffic is caused simply by there being too great a demand for limited street space, meaning the only long-term solution can be to significantly reduce car use in favour of greener means of travel."
Alex Williams, TfL's Director of City Planning, said: "Ensuring that people can walk, cycle and use public transport is vital to London's successful recovery from the pandemic. A car led recovery will increase congestion and pollution, threatening London's economy and making the capital a less healthy and sustainable place for everyone. Following the successful expansion of the ULEZ scheme, which led to a reduction in trips by older and dirtier vehicles, we're determined to make sure that clean and reliable public transport plays a central role in supporting Londoners and the wider economy. We'll continue to work closely with local councils and other partners to ensure that people can also walk and cycle safely and easily."
Silviya Barrett, Head of Policy and Research at Campaign for Better Transport, said:"Traffic congestion is bad for our health, bad for business and bad for the planet, so it is crucial that we keep up efforts to reduce car use in the capital to ensure a green recovery. Making more journeys by public transport and active travel is key to tackling congestion and cleaning up London's air - as well as helping to reduce carbon emissions - so it is regrettable that the share of journeys by public transport in particular has decreased as a result of the pandemic. We welcome the Mayor's action on traffic reduction and decarbonisation so far and we hope London continues to lead the way in introducing innovative measures to tackle congestion and reduce car use. It is also vitally important that TfL has the sustainable funding deal it needs to keep investing in and promoting a return to public transport and active travel post-pandemic."
The Mayor's Transport Strategy commits to tackling congestion, pollution and road danger and delivering greener, more sustainable modes of travel. Public transport, walking and cycling are the most efficient use of road space, enabling more people to travel per hour compared with cars, which is why the Mayor and TfL are focused on delivering more cycle lanes, better pavements and 24/7 bus lanes. In addition, the Mayor's  funding has delivered almost 350 School Streets and more than 100 Low Traffic Neighbourhood schemes across London, making it safer and easier for residents and families to get around their local area on foot and by bike. TfL has also completed work to make 42 of the capital's most dangerous and intimidating junctions safer, including at Battersea Bridge. All TfL roads in central London are now 20mph, with 29km of roads in total reduced to 20mph in 2020 alone – and the Mayor has committed to making 220km of TfL's roads 20mph by 2024. In addition, he introduced the world-first Direct Vision Standard, removing the most dangerous lorries from London's roads and reducing lethal HGV blind spots. Photo by Mariordo (Mario Roberto Durán Ortiz), Wikimedia commons.