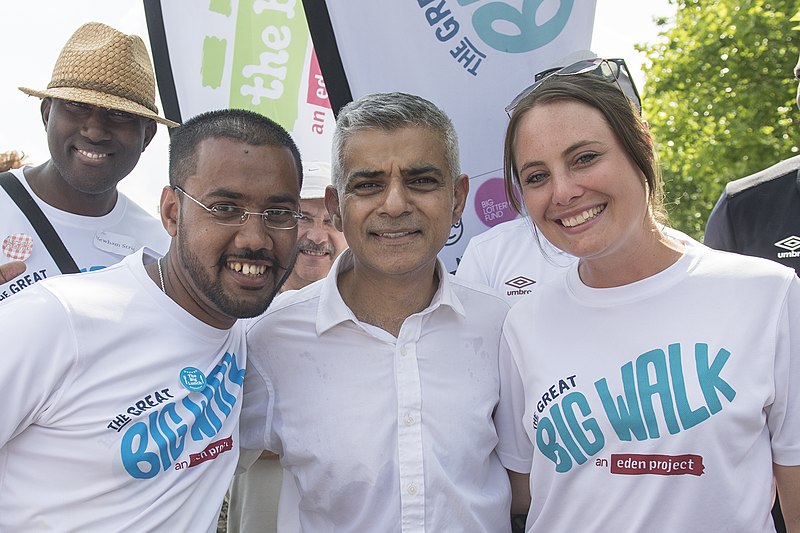 The Mayor of London, Sadiq Khan has today added his support to cross-party calls forchanges to the justice system to ensure fairer treatment for bereaved families and
to prevent others going through what the Hillsborough families have had to endure. 
Sadiq is backing the 'Hillsborough Law Now' campaign to provide transparency to all bereaved families and rebalance the scales of justice in the UK – so that those impacted by tragedies such as the Grenfell Tower fire and recent terror attacks are treated fairly by the justice system. 
The Mayor is calling for action now to ensure police and public officials are compelled to tell the truth by law and for all bereaved families to have access to adequate public funding to support their fight for justice. 
The Mayor of London joins the Mayors of Liverpool City Region and Greater Manchester, survivors of the Hillsborough disaster and bereaved families from the Grenfell Tower fire and the Manchester Arena terror attack in support of the 'Hillsborough Law Now' campaign, which calls for a package of measures to be introduced, including:
A statutory duty of candour on public servants, including police officers, which applies during all forms of public inquiry and criminal investigation
Proper participation of bereaved families at inquests, through publicly-funded legal representation and an end to limitless legal spending by public bodies
A Public Advocate to act for families of the deceased after major incidents
A clarification in law that major inquiries commissioned by the Government or other official bodies constitute "courses of public justice"

The Mayor of London, Sadiq Khan said: "London stands in solidarity with all the families who lost loved ones at Hillsborough. Despite promises of change, bereaved families are still going through the trauma the Hillsborough families had to endure at the hands of the legal system. From the Grenfell Tower tragedy to the Manchester Arena attack – ordinary families are having to fight tooth and nail to get the justice they deserve. 
"We must do everything we can to prevent the experience of the Hillsborough families from being repeated. For all those seeking answers about the deaths of their loved ones, and to ensure our legal system treats everyone equally and with respect, I call on the Government to commit to bringing forward a Hillsborough Law – now." Photo by The Big Lunch, Wikimedia commons.