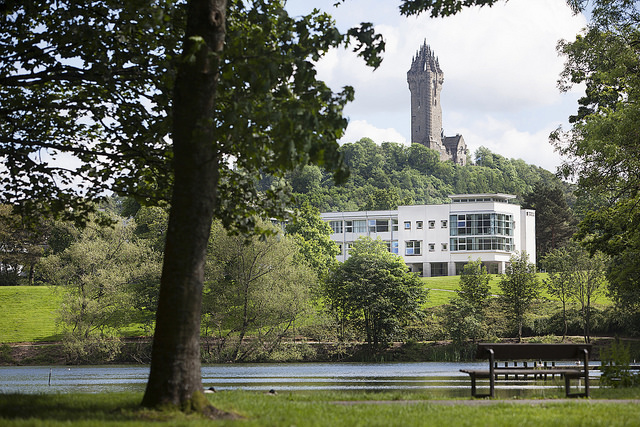 Staff members at the University of Stirling are preparing for a series of weekday strikes lasting three weeks due to a dispute over pay deductions.
The controversy stems from an earlier marking and assessment boycott, which resulted in a 50% reduction in pay for participating staff members. The strikes are scheduled to begin at 11:00 on Monday and will continue until September 22.
According to a university spokesperson, participants in the boycott were informed in advance that their pay would be partially withheld.
This boycott was a widespread occurrence across universities in the UK, and the strikes coincide with the start of the academic year as students return to campus following the summer break.
In addition to the 15 days of planned strikes, university staff members will engage in a UK-wide strike for an additional five days from September 25-29.
The initial two weeks of strike action will primarily address the dispute regarding pay deductions, which the University and College Union (UCU) has deemed "disproportionate."
The UCU argues that the deductions were "punitive and disproportionate" because the withheld salary did not accurately reflect the amount of time that staff members participating in the boycott spent marking and assessing student work.
These deductions have particularly affected low-paid staff members during a period of rising living costs.
Staff members involved in the boycott continued their regular work activities, including providing student supervision, support, and conducting research.
In contrast, some other Scottish institutions either imposed smaller deductions or opted not to make any deductions at all.
Mary Senior, Scotland's UCU representative, commented on the situation, saying, "Stirling University management's uncompromising stance on their relationship with their own employees has led to an unprecedented 15-day strike at the start of the new academic year for both the university and our students. Other employers have imposed limited deductions, but Stirling University's confrontational approach is deeply disappointing. Staff members are eager to welcome new students, and the last thing we want to do is take strike action at this time."
A spokesperson for Stirling University expressed their disappointment with the industrial action, emphasizing their focus on providing a warm welcome to new and returning students while minimizing disruptions. They further stated, "Marking and facilitating assessments are integral parts of the contractual obligations of teaching staff and are essential for our students' progress. A small number of staff members who participated in the marking and assessment boycott, as part of sector-wide industrial action, were informed in advance that part of their pay would be withheld if they chose not to participate in marking or assessing work." Photo by University of Stirling, Wikimedia commons.