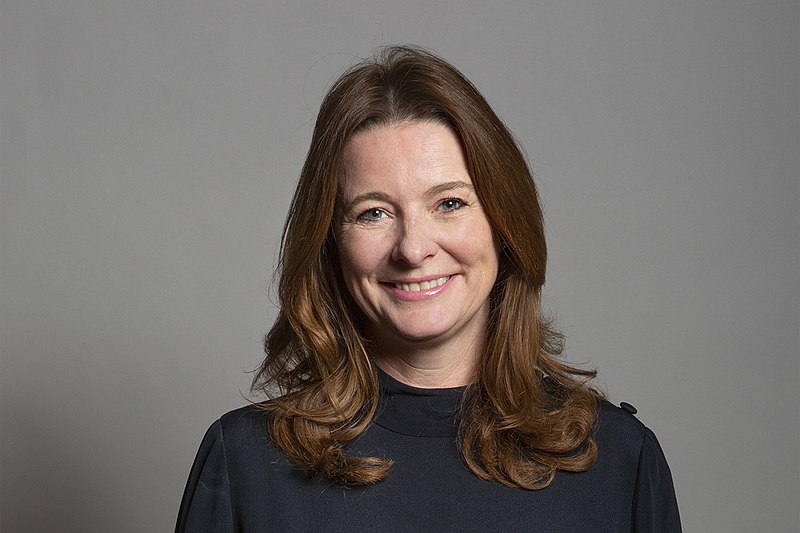 In a powerful address at the Holocaust Educational Trust's annual fundraiser, Education Secretary Gillian Keegan reaffirmed the UK government's commitment to supporting
Holocaust education. Keegan announced plans to allocate at least £2.2 million in funding from 2024 to 2025 to the Holocaust Educational Trust (HET), which works to educate students and teachers about the Holocaust.
The HET's "Lessons from Auschwitz" program has been instrumental in enabling over 41,000 students and teachers to visit Auschwitz-Birkenau, one of the Nazi concentration and death camps, and participate in seminars. Many of these participants have gone on to become HET ambassadors, sharing their experiences and knowledge with others.
Gillian Keegan expressed her personal connection to Holocaust education, citing her childhood reading of "The Diary of Anne Frank" as a pivotal moment. She emphasized the importance of telling Holocaust stories and educating people about the horrors that unfolded during that dark period in history. Keegan stated, "We should not forget the Holocaust. It began not with mass killings, not with concentration camps, but in the streets, in the classroom, in the workplaces of Europe. This is where the poisonous words and the passive acceptance of discrimination became the norm."
Keegan also mentioned her support for the UK Holocaust Memorial Learning Centre, which is being built next to Parliament. She recounted a moving experience speaking alongside Holocaust survivor Mala Tribich, highlighting the urgency of keeping the memory of the Holocaust alive for future generations.
The Education Secretary acknowledged that, eventually, the events of the Holocaust will move out of living memory, making it crucial for schools to continue educating children about this dark chapter in human history. She stressed the importance of teaching children about the Holocaust and the necessity of speaking out against intolerance.
The evening was dedicated to the memory of Holocaust survivors, including Mala's brother, Sir Ben Helfgott, who played a pivotal role in advocating for Holocaust education. Rob Rinder and Louisa Clein, both descendants of Holocaust survivors, served as comperes for the event.
Holocaust survivor Mala Tribich expressed her gratitude to the Holocaust Educational Trust for its important work, particularly in an era where conspiracy theories and intolerance are on the rise. She emphasized the significance of Holocaust education in combating disbelief and ignorance.
The event also featured performances, presentations, and speeches from notable figures, including historian Laurence Rees, HET's chairman Craig Leviton, and Chief Rabbi Sir Ephraim Mirvis.
Prominent attendees at the fundraiser included Secretary of State for Culture, Media and Sport Lucy Frazer, Immigration Minister Robert Jenrick, Higher Education Minister Robert Halfon, and Shadow Chancellor Rachel Reeves. TV personalities Natasha Kaplinsky, Tracy-Ann Oberman, and Rachel Riley were also present.
Gillian Keegan's commitment to Holocaust education underscores the importance of preserving the memory of the Holocaust and ensuring that future generations are informed about the horrors of that period in history. Photo by David Woolfall, Wikimedia commons.