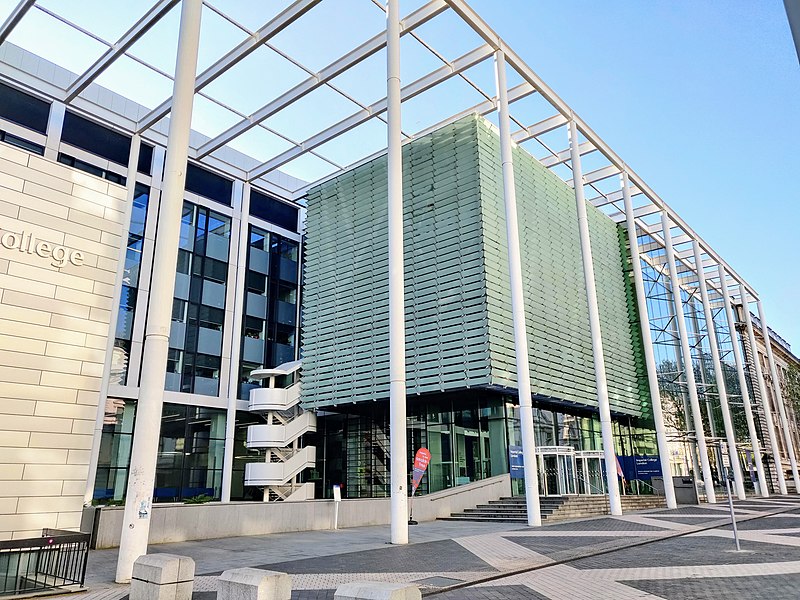 Imperial College London has secured the top spot in the brand-new university league table published by The Mail, surpassing both Oxford and Cambridge. This achievement marks a significant
departure from the norm, as the latter two institutions have historically dominated university rankings for the past 30 years.
Imperial College London, renowned for its excellence in science, technology, engineering, mathematics, medicine, and business, is home to over 21,000 undergraduate and postgraduate students, primarily situated in South Kensington, London, with additional smaller campuses across the city. While it has consistently ranked among the top 10 global universities, often overshadowed by prominent Ivy League institutions like Harvard, this victory signifies its first time leading a domestic league table. In recognition of this accomplishment, Imperial has been named the inaugural Daily Mail University of the Year.
Imperial College London's success extends to its graduates, with a remarkable 96.5% of them securing "highly-skilled" roles. Moreover, Imperial students attain the joint-highest average salary of £35,000 after graduation, and the university's research outperforms that of Oxford and Cambridge, with two-thirds of its staff engaged in "world-leading" work. Imperial also excels in promoting fair admissions policies, admitting over 25% of new students from families where neither parent attended university.
The Mail's new university rankings, unveiled in a comprehensive University Guide, feature profiles of more than 131 universities, offering in-depth analyses of their strengths and weaknesses. The guide includes an interactive University Finder tool, enabling users to create personalized rankings based on their preferred criteria.
These rankings rely on 12 key performance indicators, rendering The Mail's guide the most comprehensive of any university ranking in the UK. In light of these achievements, Professor Hugh Brady, President of Imperial College London, expressed his pride in the institution's global impact on education and research.
While Oxford and Cambridge's rankings have fallen, they have also faced severe disruption due to a national lecturers' marking and assessment boycott, which left many students unable to graduate or holding unclassified degrees. Cambridge and Oxford received low rankings for the quality of the student experience, according to Mail analysis for the new guide, placing 121st and 119th, respectively, out of 128 institutions.
The unveiling of The Mail's University Guide coincides with a challenging period for the higher education sector, marked by record student numbers and increased student debt. Modifications to the loans system, set to take effect this month, will extend the loan repayment period from 30 to 40 years and lower the salary threshold at which repayments commence from £27,295 to £25,000. Calls for a review of university funding and student financial burdens have emerged, particularly as students may now face university-related debt into their 60s.
This development follows two years of campus labor disputes, resulting in undelivered lectures, unmarked examinations and coursework, and ongoing disruptions from the COVID-19 pandemic. A recent report revealed that 8,000 students hold student loan debts exceeding £100,000, with 800,000 individuals facing loan debts ranging from £50,000 to £100,000, largely due to high interest rates.
The Mail's league table, the first of its kind for British universities in 15 years, focuses on issues of immediate concern to today's students and their families. The 12 ranking criteria encompass graduate employment outcomes, post-graduation salaries, and the quality of student support, including the effectiveness of mental health and welfare services. Additionally, the ranking evaluates the fairness of university admissions policies by assessing the proportion of first-generation students admitted—those whose parents did not attend university. Photo by Shadowssettle, Wikimedia commons.