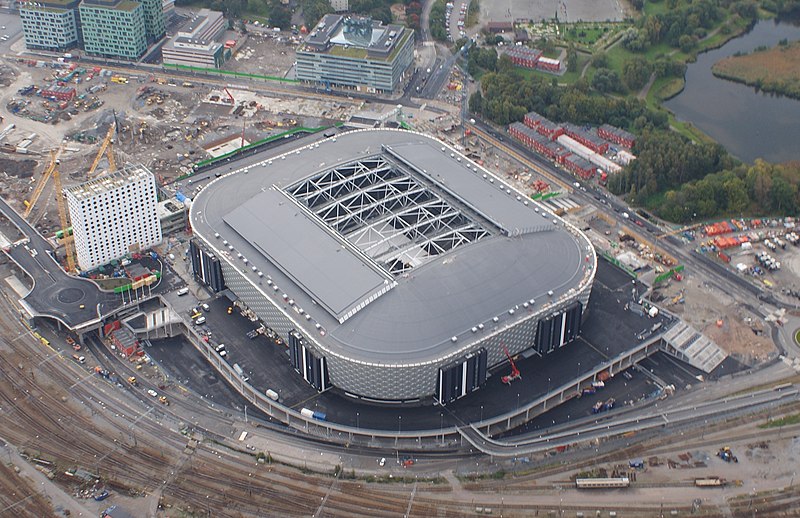 The Swedish capital, Stockholm, is putting forward the Friends Arena as its suggested venue to host the Eurovision Song Contest in 2024.
FRIENDS ARENA
Following Loreen's triumphant return to Stockholm after winning the contest, Karin Wanngård, the Financial City Commissioner of Stockholm, revealed the city's desire to host the next edition of Eurovision in the Friends Arena. Reports suggest that meetings are already taking place to explore the possibility of Stockholm bidding to organize the contest.
The Friends Arena has a capacity of 60,000 spectators, but if chosen as the host venue, the audience size will be reduced to create a more intimate atmosphere. Every year, during the popular Swedish national final, Melodifestivalen, the Friends Arena's capacity is halved to accommodate 30,000 spectators. This makes it one of the largest arenas suitable for hosting Eurovision.
STOCKHOLM AS 2024 HOST CITY
While capital cities are often favored to host the Eurovision Song Contest, there is another hurdle to overcome. Three of Stockholm's soccer teams have expressed their reluctance to relocate from their home grounds for the contest. The Globen Arena, which hosted the contest in 2000 and 2016, is scheduled for renovation in 2024. This leaves the Tele2 Arena and Friends Arena as potential options. However, the final decision will depend on whether the soccer teams are willing to practice and play elsewhere. It remains to be seen if Stockholm will have the honor of hosting Eurovision 2024.
EUROVISION 2023
This year's contest was won by Loreen from Sweden with the song "Tattoo." Loreen's victory marks the first time a female singer has won the Eurovision Song Contest twice, as she previously won in 2012 with the song "Euphoria," which is considered one of the most successful songs in Eurovision history. Loreen now joins Irish singer Johnny Logan as the only two-time winners of the contest. Photo by Jan Ainali, Wikimedia commons.