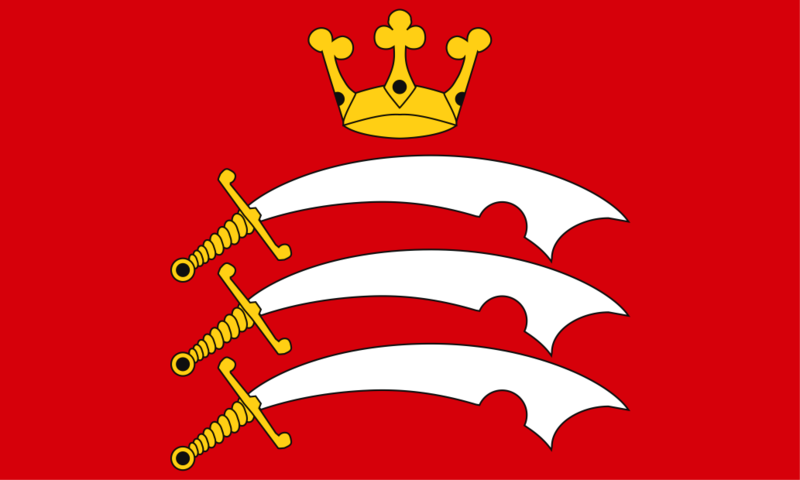 Middlesex Heritage has reached out to King Charles II, calling for his endorsement of the revival of the historic Middlesex County Council, which vanished from maps
nearly 60 years ago after existing for over 1,300 years.
In celebration of Middlesex Day, Number 10 Downing Street proudly displayed flags representing the traditional county, which encompasses central London and a significant portion of the north and west. Other notable locations where the ancient banner flew included Lord's cricket ground, the Supreme Court, and Harrow School.
Tributes acknowledging a joyful Middlesex Day poured in from individuals such as Boris Johnson, whose seat in Uxbridge and South Ruislip is located within the historical county, and renowned TV astrologist Russel Grant.
Former Prime Minister Boris Johnson highlighted the significance of traditional counties as an essential aspect of local culture and heritage.
Middlesex Day commemorates the accomplishments of the 57th West Middlesex Regiment of Foot in a historic battle during the Napoleonic Wars.
The Middlesex County Council can trace its origins back to at least the eighth century, but due to London's expansion, it eventually ceased to exist. However, in 2014, changes to planning laws allowed councils to display traditional county names alongside more modern creations, bringing hope for the restoration of historical identities.
Grant expressed his enthusiasm at the time, emphasizing the positive impact of these sensible changes. He highlighted that while Middlesex lost its county council in 1965, the county itself remains. Grant also mentioned that certain London boroughs, like Hounslow, actively support Middlesex signs on their boundaries, and Brentford Chamber of Commerce is eager to declare the town as the historic county town of Middlesex. These changes provide local councils and communities with the confidence to promote their historic local heritage and identity. Photo by The College of Arms, Wikimedia commons.