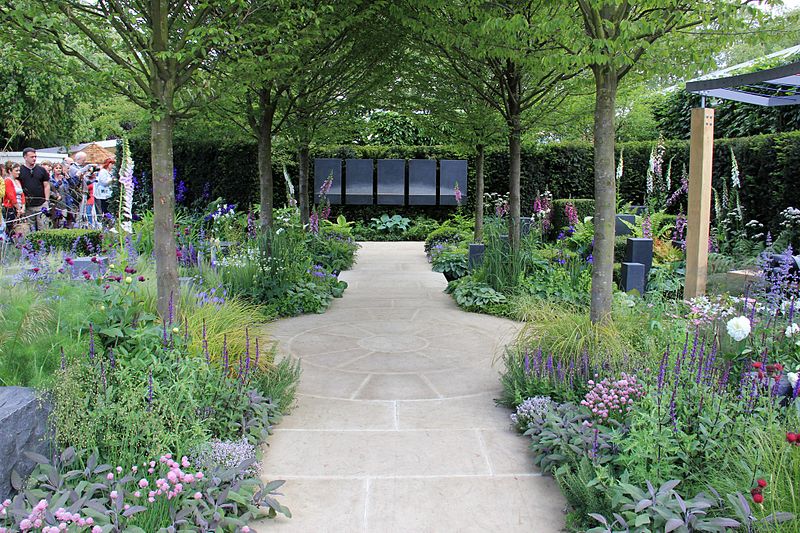 The Chelsea Flower Show in 2023 will pay tribute to the late Queen Elizabeth II with a special garden that celebrates her remarkable life. The annual horticultural
event, which held a significant place in the Queen's calendar each year, was almost always attended by Her Majesty at the Royal Hospital Chelsea.
This year, the King, accompanied by Queen Camilla, will be present at the show, while fond memories of the late monarch will be cherished by all in attendance. Among the captivating displays they will explore is The Garden of Royal Reflection and Celebration.
Designed by Dave Green, this garden serves as both a tribute to the Coronation of Their Majesties and a heartfelt remembrance of the late Queen Elizabeth II. As the King and Queen admire this garden, a special presentation will take place, followed by a private reception.
Buckingham Palace has confirmed that the Duke and Duchess of Gloucester, as well as Prince and Princess Michael of Kent, will also be present at the event. The Chelsea Flower Show, established in 1913, has become a highlight of the horticultural calendar and is cherished as one of the favorite events for The Royal Family to attend.
Queen Elizabeth II held the esteemed position of patron of the Royal Horticultural Society, the organization responsible for organizing the show. Throughout her reign, she participated in all but 13 of the flower shows, further demonstrating her dedication and passion for horticulture.  Photo by Karen Roe, Wikimedia commons.