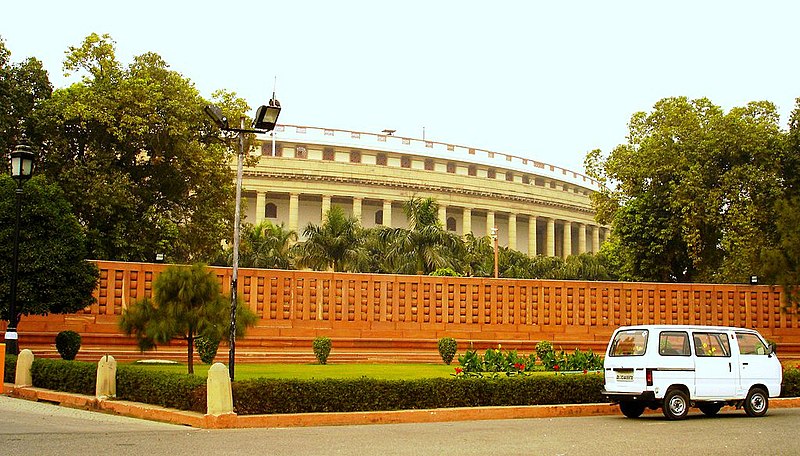 The inauguration of India's new parliament is facing a shadow as 19 opposition parties have announced their boycott of the ceremony, sparking a political row.
Prime Minister Narendra Modi is scheduled to inaugurate the building on Sunday, but opposition leaders argue that India's president, the highest constitutional authority, should perform the opening instead.
Accusations of "playing political games" have been exchanged between leaders of the ruling Bharatiya Janata Party (BJP) and the opposition. The boycott statement issued by 19 parties, including the main opposition Congress, emphasized that while the event was significant, Modi's decision to solely inaugurate the building was deemed a "grave insult" and a "direct assault" on India's democracy. They also highlighted the suppression of opposition voices during the passage of controversial legislations.
The statement further expressed disillusionment, stating that in the absence of the essence of democracy in parliament, the value of a new building was diminished. India's Home Minister Amit Shah invited all political parties to the ceremony and urged the opposition not to politicize the event, affirming that attendees would act according to their own convictions.
Tensions between the BJP-led National Democratic Alliance and most opposition parties have strained relations, often resulting in impasses during parliamentary sessions. Recent protests arose after Congress leader Rahul Gandhi was disqualified from parliament due to a defamation case leading to his imprisonment.
While some regional parties, including the Biju Janata Dal and the YSR Congress Party, plan to attend the ceremony, opposition leaders have criticized the government's choice of date, which coincides with the birth anniversary of Hindutva ideologue VD Savarkar.
The new parliament building, a component of the government's Central Vista power corridor project in Delhi, has been mired in controversy since its inception. Critics, including opposition politicians, environmentalists, and civil society groups, have raised concerns about its high cost and alleged lack of consultation with lawmakers and the public. They have also questioned the decision to construct a new building instead of renovating the existing one.
The government has justified the new building, citing the older one's signs of distress and overutilization. Designed by HCP Design, Planning, and Management and constructed by Tata Projects, the new structure boasts increased seating capacity and has an estimated cost of 9.7 billion rupees ($117.1 million, £94.2 million).
In 2020, Congress boycotted the foundation stone-laying event, criticizing the government for holding it while farmers were protesting against three controversial new laws.
The ongoing dispute has sparked intense debate in India, with some commentators observing that it reflects a contentious environment where the ruling party and the opposition struggle to find common ground on most issues. The Indian Express newspaper argued in an editorial that while the opposition had valid concerns, it should rise above them to mark this historic moment, ensuring that future generations perceive a vibrant and diverse parliament in the nation's photo album. Photo by User:Deepak, Wikimedia commons.