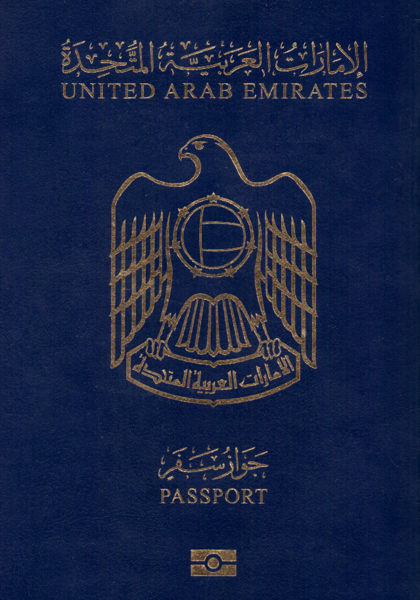 The rankings for the best passports to hold in 2023 have been unveiled in a comprehensive global index. While Luxembourg had held the title of the most powerful
passport for the past two years, this year's top-ranking passport may come as a surprise.
According to the index compiled by offshore consulting firm Nomad Capitalist, the United Arab Emirates (UAE) has claimed the number one spot for 2023 among 199 nations. The rankings were based on five key criteria, including visa-free travel opportunities, taxation policies, dual citizenship possibilities, perception, and personal freedom.
The UAE secured the top position with a total score of 110.50 across all five categories. Notably, the country had entered the top ten for the first time this year, ranking 35th in 2022 and 38th in 2021. The Emirati passport's ascent in the rankings can be attributed to its extensive visa-free travel privileges to 181 destinations, absence of income taxes, and growing global influence.
It is worth noting that no other Middle Eastern passports made it to the top 20 in the rankings. Luxembourg, the previous frontrunner, slipped to second place, while Switzerland and Ireland secured the third and fourth spots respectively. Ireland shared the fourth place with Portugal, thanks to its favorable corporate tax rates.
On the other hand, the United Kingdom experienced a decline in its passport ranking. While it stood at 26th place last year with a total score of 109.50, it has dropped further to the 30th position this year. The UK's overall score was 102.50, with points allocated for taxation, perception, dual citizenship, and freedom.
Nevertheless, the UK remains ahead of both Australia and the United States, which ranked 38th and 43rd respectively. Although the UK passport still ranks among the best globally, reclaiming a spot in the top 10 seems unlikely at present.
At the bottom of the list, Afghanistan ranked last with a mere 26.50 points. This was consistent with its position in the previous years, as the Taliban regained control of the country in 2021, two decades after being ousted by US troops. Photo by Wikiemirati, Wikimedia commons.