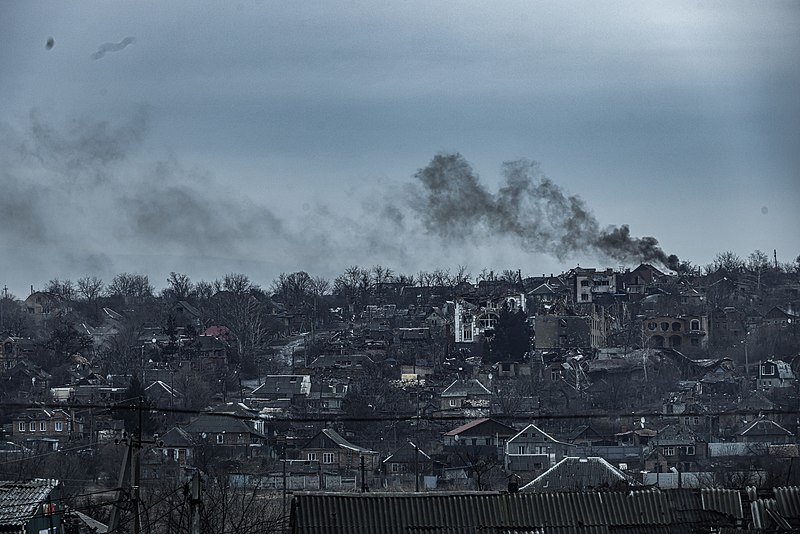 Ukrainian President Volodymyr Zelensky has contradicted claims of Russian occupation in the eastern city of Bakhmut, stating that it is "not occupied" during a press
conference following the G7 leaders' meeting in Hiroshima, Japan. Responding to questions about the ongoing battle and the value of defending the city, President Zelensky emphasized the complexity of the situation and described Russia as a criminal and terrorist neighbor. He highlighted the resilience of the Ukrainian people and the military's strategic approach, stating that they are not sacrificing lives unnecessarily.
President Zelensky revealed that a counter-offensive is being prepared and expressed confidence in receiving F-16 fighter jets. He asserted that Russia will face the consequences of the Ukrainian fightback. Ukrainian generals also reported that they are successfully encircling Kremlin forces in a semi-encirclement.
Regarding the situation in Bakhmut, President Zelensky clarified that it is not currently occupied by Russian forces and stressed that his words have no alternative interpretations. However, conflicting reports have emerged, as Russia and the Wagner mercenary army earlier claimed full control over the city.
During the press conference, President Zelensky appeared alongside US President Joe Biden, who announced the United States' 38th military package for Ukraine, amounting to $375 million. President Biden reaffirmed the unwavering support of the United States for Ukraine.
President Zelensky refrained from providing further details about the situation in Bakhmut during the press conference, which took place amidst the G7 summit in Japan. Meanwhile, Ukraine's Eastern Group of Forces spokesperson, Serhii Cherevaty, stated that the Ukrainian military is effectively holding positions in the vicinity of Bakhmut. Photo by Mil.gov.ua, Wikimedia commons.