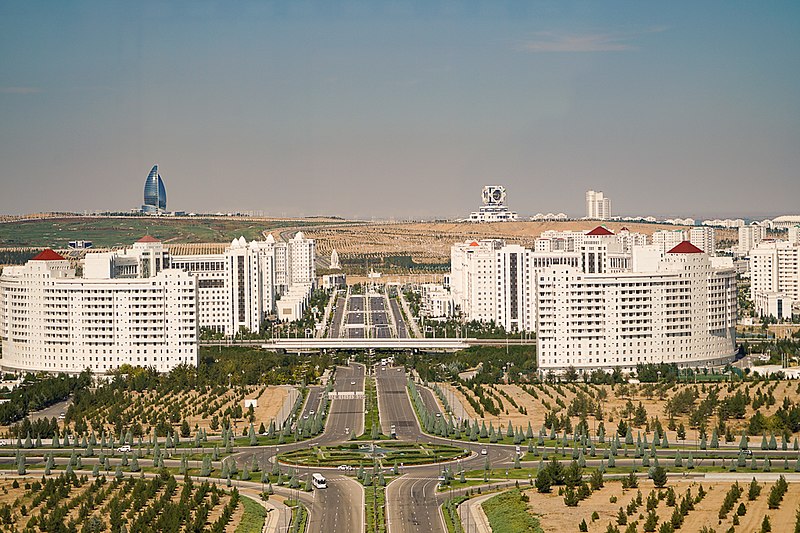 On Friday 17 March 2023, His Majesty's Ambassador Ms Lucia Wilde had a courtesy meeting with the newly appointed Deputy Minister of Foreign Affairs of Turkmenistan Ms Myahri
Byashimova.
Ambassador Lucia Wilde and Deputy Foreign Minister Myahri Byashimova discussed bilateral issues
During the meeting, Ms Byashimova briefed about her role in the Foreign Affairs of Turkmenistan and welcomed the British Embassy's efforts and activities in support of developing bilateral relations both in the multilateral and bilateral arena. 
High level interaction between the governments of Turkmenistan and United Kingdom was one of the main highlights of the meeting which is aimed at further expanding already well-established political, diplomatic, economic and trade cooperation.
Briefing about the British Embassy activities in Turkmenistan, Ambassador Lucia Wilde noted the importance of priority work on climate change, clean energy, green economy and gender rights which forms the main pillars of Turkmen British relations today. Photo by Kalpak Travel, Wikimedia commons.