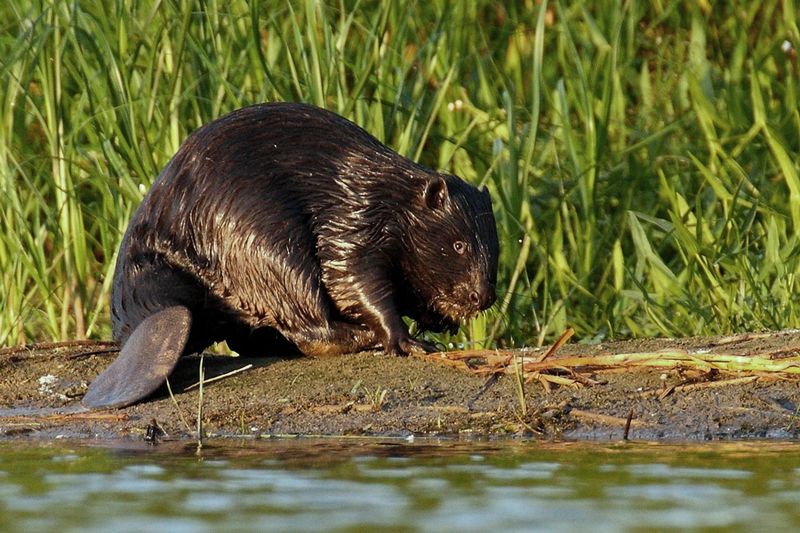 Rewilding initiatives have been launched in the UK's capital with the support of Amazon's Right Now Climate Fund. The projects, which aim to boost biodiversity in the city, include the creation
and restoration of habitats for declining populations of species such as harvest mice and bees, the reintroduction of beavers to West London, and the creation of new woodlands, wetlands, ponds and meadows. The projects will restore or create over 100 hectares of priority habitat, equivalent to more than 160 football pitches. The funded projects focus on London's core wildlife network, enhancing or connecting London's Sites of Importance for Nature Conservation (SINCs).
The Rewild London Fund was launched in partnership with London Wildlife Trust after a £750,000 commitment from Amazon's Right Now Climate Fund. The Mayor of London, Sadiq Khan, said the rewilding projects would allow nature to take the lead and create healthier ecosystems, allowing humans and wildlife to live together more harmoniously. He added that London was leading the way in reversing the trends of declining biodiversity and the destruction of nature.
The projects funded by the Rewild London Fund will also improve London's waterways, including the Old Lea River in Hackney and the Palewell Beverley Brook in Richmond, and encourage natural processes along the waterways to improve habitat for insects, fish, bats, and birds. One of the projects, involving Citizen Zoo, Ealing Wildlife Group, Ealing Council, and Friends of Horsenden Hill, aims to bring back beavers to West London. The chosen site in Ealing will be transformed into a flourishing and immersive wetland, creating a biodiverse ecosystem for plants and animals.
The projects funded by the Rewild London Fund will raise the bar for the restoration of priority wildlife habitats and the recovery of populations of species such as harvest mice, tawny owls, bumblebees, and beetles. The initiative will also reconnect people and nature as London builds a greener, fairer city for all Londoners. Mathew Frith, Director of Research and Policy at London Wildlife Trust, said the funded projects would strengthen, enhance, and extend the important network of over 1600 wildlife sites that form the foundations of nature conservation in London.
Zak Watts, Director, EU Sustainability, Amazon, said the projects would provide a much-needed boost to biodiversity in the city and increase resilience to the effects of climate change. He added that the projects offered a vital way for Londoners to discover and reconnect with nature. The Rewild London Fund is part of Amazon's wider commitment through the Right Now Climate Fund to accelerate nature's recovery in communities where the company lives and works. Photo by Klaudiusz Muchowski, Wikimedia commons.