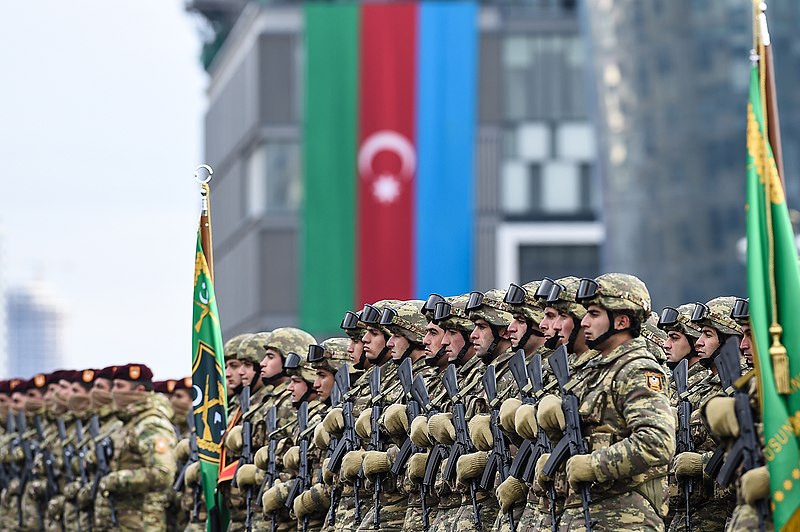 Azerbaijan has announced the continuation of its military operations in Nagorno-Karabakh for a second day, describing them as "anti-terror" efforts within the enclave. The country has declared
its intent to persist until the ethnic-Armenian population in Karabakh surrenders.
Tensions in the South Caucasus have remained elevated for months concerning this breakaway region, internationally recognized as part of Azerbaijan. Azerbaijan and Armenia last engaged in a war three years ago.
In a statement issued on Wednesday morning, Azerbaijan's defense ministry reported the "neutralization" of military equipment belonging to the Armenian armed forces, including military vehicles, artillery, and anti-aircraft missile installations.
The Nagorno-Karabakh authorities have reported 27 casualties, including two civilians, and numerous injuries since the commencement of the offensive.
Azerbaijan has expressed readiness for negotiations but insists that "illegal Armenian military groups must raise the white flag" and disband their "unlawful regime."
The conflict between Azerbaijan and Armenia dates back to the early 1990s following the dissolution of the Soviet Union. In 2020, Azerbaijan recaptured areas in and around Nagorno-Karabakh before a ceasefire was established and monitored by Russian peacekeepers.
Ethnic Armenians in Karabakh called for a ceasefire and the initiation of talks on Tuesday. However, Azerbaijan's ultimatum made it clear that Baku aims to assert full control over the mountainous enclave.
Armenian Prime Minister Nikol Pashinyan accused Azerbaijan of commencing a ground operation aimed at "ethnic cleansing." In Yerevan, hundreds of Armenian protesters, expressing frustration with their country's response, clashed with the police, condemning their leader as a traitor and demanding his resignation.
Both Russia's foreign ministry and U.S. Secretary of State Antony Blinken called on Azerbaijan's President Ilham Aliyev to immediately halt military actions.
Azerbaijan proposed that discussions commence in the town of Yevlakh, located approximately 100km (60km) north of the Karabakh regional capital, Khankendi, known as Stepanakert by ethnic Armenians.
Since late 2020, approximately 2,000 Russian personnel have been monitoring the fragile truce. However, Moscow's focus has been diverted by its full-scale invasion of Ukraine.
An estimated 120,000 ethnic Armenians reside in the mountainous enclave. Russia reported the relocation of nearly 500 civilians from high-risk areas, while separatists claimed assistance in the relocation of a total of 7,000.
The recent escalation follows Azerbaijan's nine-month blockade of the only route into the enclave from Armenia, known as the Lachin Corridor.
Azerbaijan stated that its operation was launched in response to the deaths of six individuals, including four police officers, in two landmine explosions on Tuesday morning.
Air raid sirens sounded, and the sounds of artillery and gunfire echoed in Karabakh's principal city. Residential structures sustained damage, with one adjacent building reportedly hit.
Azerbaijan's defense ministry denied targeting civilians or civilian structures, emphasizing the incapacitation of only legitimate military targets through the use of high-precision weaponry. It accused Armenian forces of "systematic shelling" of its army positions, prompting Azerbaijan to initiate "local, anti-terrorist activities" aimed at disarming and securing the withdrawal of Armenian armed forces from Azerbaijani territories. Photo by President.az, Wikimedia commons.