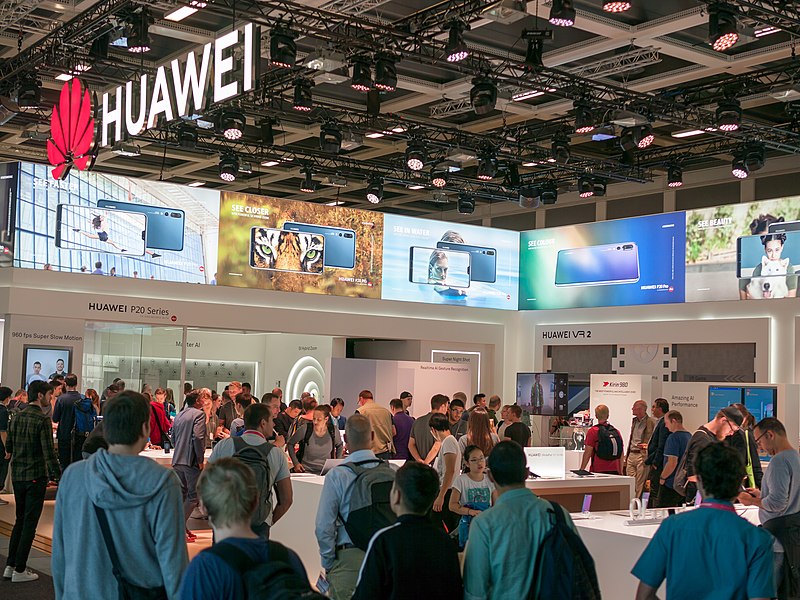 The German interior ministry is planning to compel telecommunications operators to significantly reduce their reliance on Huawei and ZTE equipment in their 5G networks.
This decision comes after a review revealed an over-dependence on these Chinese suppliers, according to a government official.
To minimize disruption, the ministry has devised a phased approach for operators to gradually remove all critical components from Chinese vendors in their 5G core networks by 2026.
The government official, who chose to remain anonymous, stated that operators such as Deutsche Telekom and Vodafone must also decrease the proportion of Chinese components in their RAN (Radio Access Network) and transport networks to a maximum of 25% by October 1, 2026.
A survey conducted by telecommunications consultancy Strand Consult shows that Huawei currently holds a 59% share of Germany's 5G RAN networks.
In regions deemed particularly sensitive, like the capital city Berlin, which houses the federal government, the use of Chinese tech is to be completely avoided, the official added.
The interior ministry intends to present its approach to the cabinet starting next week. However, it may face opposition from the ministry for digital affairs due to concerns that it could further impede Germany's slow progress in digitalization.
Germany has been criticized for lagging behind in implementing the European Union's security measures for 5G networks, which were established three years ago to reduce the use of vendors classified as "high risk," including Huawei and ZTE, due to concerns about potential sabotage or espionage. Both companies deny any security risks associated with their equipment.
In response to a parliamentary inquiry last week, the government stated that it had not yet prohibited the use of any new Chinese critical components in 5G networks since an IT security law came into effect in May 2021.
Reinhard Brandl, spokesperson for digital policy for the opposition conservative parliamentary group, criticized Interior Minister Nancy Faeser for allowing Huawei components to continue being used in mobile networks, calling it "incomprehensible."
As Germany grapples with a tougher stance on China and seeks to reduce its dependence on individual countries, especially in light of the energy crisis caused by reliance on Russian gas, the use of Huawei, in particular, has faced increased public scrutiny over the past two years.
The interior ministry has concluded that urgent action is necessary to prevent a situation similar to the issues surrounding the Nord Stream pipelines, which were initially intended to transport cheap Russian gas to Germany but are no longer in use. Photo by Matti Blume, Wikimedia commons.