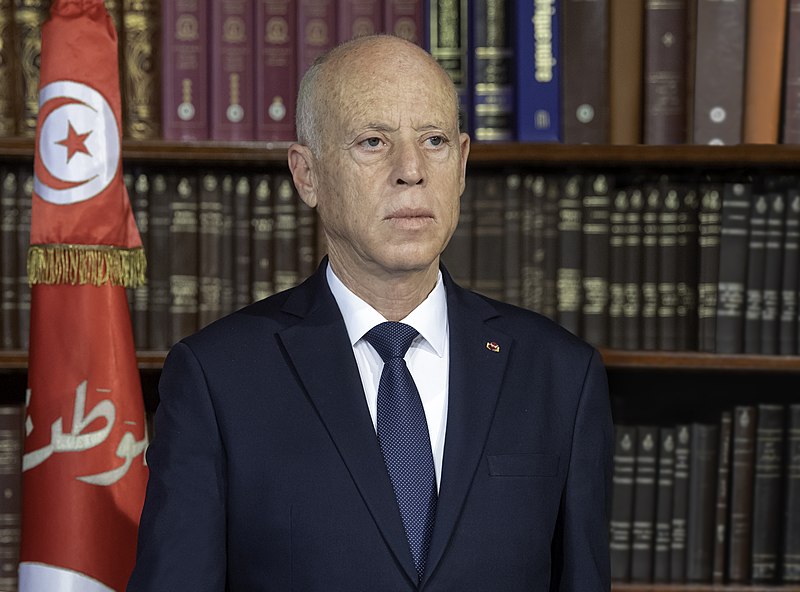 Tunisian President Kais Saied's recent comments regarding Storm Daniel have incited widespread condemnation for being antisemitic, triggering a global outcry on social media platforms.
During a government meeting on Monday, President Saied drew attention to the name "Daniel" chosen for the storm, associating it with the name of a Hebrew prophet. In a video broadcast on the Tunisian presidency's social media, he remarked, "Didn't anyone wonder why the name Daniel was chosen? Because the Zionist movement has infiltrated minds and thinking, we've fallen into a cognitive coma."
The devastating storm wreaked havoc in the Libyan city of Derna, resulting in significant loss of life and destruction of entire neighborhoods.
Storm names are typically selected by meteorological authorities from an alphabetical list, alternating between male and female names, and "Daniel" is a common name worldwide.
Numerous scholars and human rights advocates voiced their condemnation of President Saied's remarks on social media.
The U.S.-based Anti-Defamation League, a Jewish civil rights organization, vehemently criticized Saied's comments as antisemitic and drawing parallels to harmful conspiracy theories about Jewish control over weather-related phenomena.
The Union of French Jewish Students, in a tweet, described Saied's comments as "reiterated intolerable antisemitic remarks."
Additionally, President Saied insinuated that U.S.-sponsored talks aimed at normalizing relations between Israel and some Arab states were influenced by "Zionists abroad."
"Normalization, for me, is a significant betrayal. The rights of the Palestinian people must be upheld throughout the entire Palestinian territory," he asserted.
It's worth noting that in 2021, President Saied faced accusations of making antisemitic remarks when attempting to calm unrest among young people after days of turmoil. These allegations, which were linked to claims by the Conference of European Rabbis that he accused Jews of causing instability in the country, stirred controversy and led to Saied's office vehemently denying the allegations. Photo by Houcemmzoughi, Wikimedia commons.