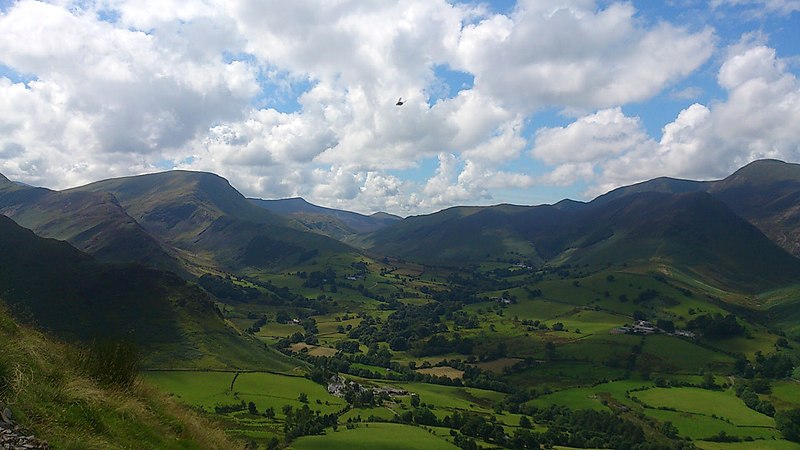 Work has started to connect tens of thousands of people living and working in rural Cumbria to lightning-fast broadband thanks to more than £100 million of government investment.
Around 60,000 premises in the county will be connected to the fastest broadband on the market after Belfast-based supplier Fibrus signed the biggest contract yet under the government's Project Gigabit programme.
Project Gigabit is the biggest broadband roll out in British history, backed with £5 billion to deliver faster connections to hard-to-reach areas that would otherwise have missed out.
Installation work is already underway in the region, with the first gigabit connections expected by the spring.
Gigabit-capable networks are fast and fit for the future, allowing users to work, stream and scroll online without the battle for bandwidth or disruption often experienced with ageing networks.
In a huge boost for jobs and skills for Cumbria, Fibrus has committed to creating at least 90 apprenticeships following the government investment. These will cover a range of roles, from underground and overhead cabling to surveying, and Fibrus has also committed to establish an apprentice training academy at Newton Rigg near Penrith.
It comes as the government brings broadband delivered via satellite for the first time to the Lake District, which will see a mountain rescue base in Wasdale Head connected to faster, more reliable connections than currently available due to its highly remote location. The project is part of a wider trial announced today to test the reliability of satellite technology to bring high-speed connections to the most hard-to-reach parts of the UK.
Michelle Donelan, Secretary of State for Digital, Culture, Media and Sport (DCMS), said:
We're steaming ahead with our plan to level up internet speeds across Cumbria, which will see the biggest investment to date from the government's Project Gigabit - the biggest broadband roll out in British history.
Tens of thousands of rural homes and businesses will be able to plug into faster connections in the new network, allowing Cumbrian communities to take full advantage of the endless benefits lightning-fast broadband has to offer.
Dominic Kearns, CEO of Fibrus, said:
Fibrus considers it a privilege to deliver a transformative project for Cumbria which will change the lives of people living in rural and regional areas. Fibrus is committed to supporting local communities, ensuring any work undertaken in our name supports apprenticeships and allows more people to reap the benefits of full fibre.
This win helps us further our mission and commitment to bring fast, reliable and affordable broadband to all.
In a further broadband boost for rural areas in Cumbria and the rest of the UK, the government will triple the value of vouchers available under the Gigabit Broadband Voucher Scheme.
From early next year, eligible homes and businesses will be able to apply for up to £4,500 to cover the costs of a gigabit-capable connection, up from £1,500 for homes and £3,500 for businesses previously, which will enable broadband providers to reach further into rural areas where the build costs are higher.
While the vast majority of rural premises in Cumbria are now in line for a gigabit broadband upgrade, the boost to vouchers is designed to help suppliers reach more premises outside the scope of the Project Gigabit contract or suppliers' commercial build plans.
Today's announcement follows millions of pounds worth of contracts signed in Northumberland and Teesdale recently, boosting broadband to level up the north of England.
More than 72% of the UK can access gigabit connections - such as full fibre - thanks to the government's plan to drive investment in rollout and bust the barriers holding back the industry from doing so at full pace.
The investment will also directly support small businesses in rural areas across the county, just in time for Small Business Saturday, which shines a light on the 5.5 million small businesses registered in the UK.
David Southward MBE, Cumbria County Council Cabinet Member for Economy and Digital Champion, said:
Improved digital infrastructure remains a top priority given the significant economic and social benefits for Cumbria and I am delighted that Cumbria will be in the vanguard for investment under Project Gigabit.
I am especially glad to see the Newton Rigg College site again being used for training professionals who will be part of delivering this investment in our region.
Access to fast, reliable internet connectivity is no longer a luxury; it is a basic necessity for residents, local businesses and the delivery of public services. The importance of resilient connectivity has been further highlighted by last winter's storms and the coronavirus pandemic. This £108m investment will help people and businesses access faster internet which will in turn allow them to flourish in a modern, global job market and unlock the economic potential of the region. Photo by Aivin Gast, Wikimedia commons.