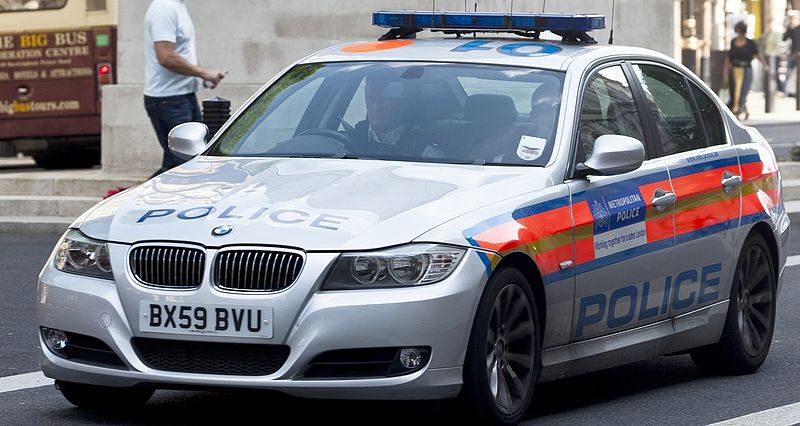 As a result of the Mayor's relentless focus on tackling violent crime and its underlying causes, and the hard work of police officers and youth workers across the capital, the level of knife crime
and violence affecting young people in London has been decreasing since before the pandemic.1  The Mayor believes violent crime is still far too high and is warning today that the cost of living crisis, which is impacting huge numbers of Londoners and some of the most vulnerable groups in our society, could jeopardise the progress that's been made.  
The warning comes as figures show that:*
Knife crime in the capital fell by 7 per cent in 2021
Gun crime reduced by 18 per cent in 2021 
The number of teenagers murdered in London reduced by 64 per cent in the first five months of 2022 (compared to the same period in 2021)
Total homicides in the first half of 2022 has also declined by 26 per cent (compared to the same period 2021)
Violent crime rose across England and Wales at more than double the rate than in London in 2021. 
The Mayor's approach of being tough on crime and tough on the causes of crime is making a difference. But the Mayor believes the level of violent crime is still far too high and is increasingly concerned that the spiralling cost of living will exacerbate poverty, deprivation and the lack of positive opportunities for young Londoners, which evidence shows can be key causes and drivers of violent crime. 
City Hall analysis on the causes of violence highlighted correlations between deprivation, poverty and vulnerability to crime, with six of 10 boroughs with the highest increases in unemployment over the pandemic being represented in the top 10 boroughs for serious violence. The analysis also highlighted the relationship between food insecurity and crime, with seven of the boroughs with the largest increase in demand for food parcels from the Trussell Trust in 2020/21 also in the top 10 for serious violence.2
Additional analysis published by the Mayor's Office for Policing and Crime highlighted research that shows a relationship between increasing unemployment rates and rises in crime, especially property crime.3

With hundreds of thousands of Londoners being impacted by the cost-of-living crisis and low-income families in the capital being hit hardest as food and energy bills soar, the Mayor is warning today that there is now a real risk of all these factors combining and contributing to violent crime rising again. That's why, as we move into the summer and the soaring cost of living continues to impact the daily lives of Londoners, the Mayor is determined to work with the Met and partners to keep everyone, and particularly young Londoners, safe. 
As Mayor, Sadiq has consistently supported the police in bearing down on criminality and taking weapons off the streets by providing a record £1bn investment in policing since taking office, which has funded 1,300 more police officers to help suppress violence in local areas. He has helped elevate police officer numbers to their highest levels in history (34,542) and established the Met's Violent Crime Taskforce, which is working around the clock to target the most dangerous offenders.
Sadiq also set up the first Violence Reduction Unit (VRU) in England and Wales in 2019 to lead an approach to tackling violence rooted in prevention and early intervention. The VRU uses research, data and intelligence to better understand the causes and drivers of violence. It is investing in programmes which provide activities, guidance and positive opportunities for more than 70,000 young people, their families and communities. The VRU is also working to tackle school exclusions and championing the vital role of youth work in violence reduction as well as helping the Mayor deliver on a flagship manifesto pledge to give every young Londoner in need access to a dedicated mentor by 2024. This work includes a focus on supporting young people with positive opportunities outside of school and at weekends. The Stronger Futures programme4 has engaged with nearly 2,500 children and young people, with almost 800 reporting improved mental health and wellbeing, 380 feeling safer and more engaged in their local community, and 216 reporting reduced reoffending, violence or victimisation.
This approach has led to violence falling since before the pandemic, however there is still much more work to do and the Mayor is determined to redouble efforts in London in the face of the cost of living crisis, working with the police, communities and prevention services to learn from what's working so that we can continue to reduce violence in our city.  
The Mayor of London, Sadiq Khan, said: "Tackling violence and making our city safer is my number one priority. In London, we've been tackling violent crime head on by being both tough on crime and tough on the causes of crime. This has resulted in violent crime falling since before the pandemic.  
"But the level of violence remains far too high. One death is one too many, with every death leaving lives destroyed, communities hurting and families heartbroken. I'm determined to build on the progress we have made, but we must acknowledge that the spiralling cost of living could make things even more challenging and even risks taking us backwards.    
"That's why I'm working closely with the police and community groups across London to provide them with the resources they need. It's why I'm investing record amounts in initiatives to support young Londoners at critical stages in their lives. And it's why I'm doing all I can to support Londoners through the cost of living crisis, while calling on the Government to take much bolder action.  
"As with poverty, violence is not inevitable. The progress we have seen in London proves that by working together to tackle crime and addressing its complex causes, we can help save lives and make our communities safer."
Commander Alex Murray, the Met's lead for tackling Violent Crime, said:"Tackling violent crime and what drives is the top priority for us all in the Met. Officers across London have been doing all they can to bear down on it while working with partners to prevent it from happening in the first place. Officers do this with such passion because they see first-hand how violence ruins the lives of victims and their families – it's what motivates them. 
"We know there may be challenges ahead of us as we head into the summer months and there is more we can all do. We will continue to build on the successes and inroads we have made to drive violence levels down. Protecting Londoners and keeping communities safe is at the very forefront of our focus."
Ben Lindsay, CEO and Founder of Power the Fight, said: "Power the Fight continues to work closely with London's Violence Reduction Unit in our shared ambition to tackle violence affecting young people through support for families and our communities. The VRU's focus on families, the importance of education, youth work and funding so that communities can enact change in their neighbourhoods, is the right approach if we are to tackle an issue that has blighted London for too long. We have seen the impact poverty, deprivation and lack of opportunity has had on communities, and more needs to be done across the board to cushion the impact of cost of living on those most vulnerable in society."  

1Crimes which have fallen over the total of the Mayoralty including COVID (twelve-month periods May 2016 to April 2022):
Knife crime with injury down – 11%
Knife crime with injury under 25 down – 24%  
Gun crime down – 30%
Burglary down – 22%
2City Hall analysis conducted last year highlighted correlations between deprivation, poverty and vulnerability to crime: (https://data.london.gov.uk/dataset/serious-youth-violence)
Six of 10 boroughs with the highest increases in unemployment over the pandemic were also in the top 10 boroughs for serious violence (ONS Claimant count by sex and age). The number of food parcels given out by the Trussell Trust more than doubled in London in 2020/21 – higher than in any other part of the country (https://www.trusselltrust.org/news-and-blog/latest-stats/end-year-stats/). Seven of the boroughs with the largest increase were also in the top 10 for serious violence. 
3The evidence base document produced by MOPAC to inform the Mayor's Police and Crime Plan for London highlights a range of crime and safety challenges facing the city, including the lasting economic impacts of the COVID-19 pandemic: https://www.london.gov.uk/sites/default/files/evidenceforlondon_final_v1.pdf
4The VRU's Stronger Futures programme is delivering prevention and early intervention work in the hours after school with young people aged between 10-18 who may be at risk of violence, exploitation or grooming. Photo by KRoock74, Wikimedia commons.