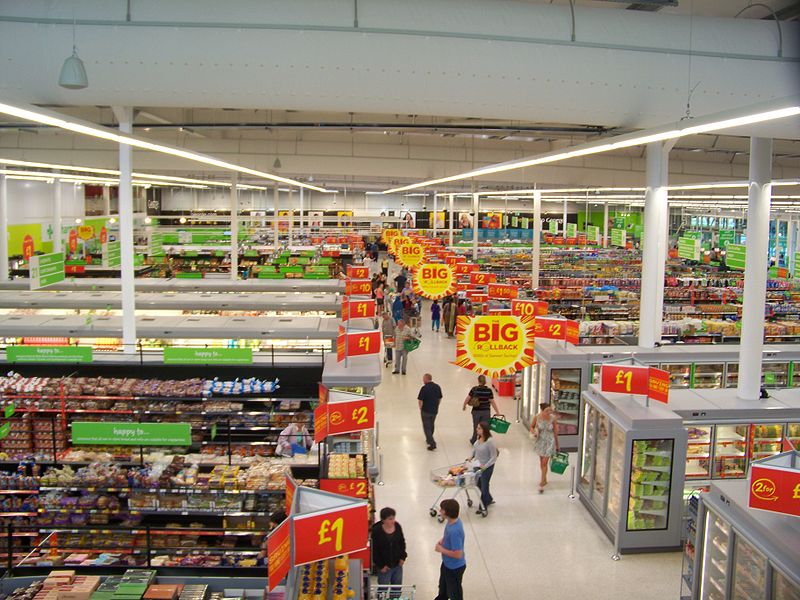 The Mayor of London, Sadiq Khan has demanded the Government step up their support to combat the cost-of-living crisis as new City Hall analysis reveals that
hundreds of thousands of the least well-off Londoners will fail to benefit adequately from new Government support packages.
New polling, released today *, shows 83 per cent of adults in London say their households cost of living has increased over the last six months, and only 14 per cent now saying they are 'comfortable financially', a drop of 10 percentage points since January. 
The proportions of Londoners who said they are 'just about managing' (28 per cent) or 'financially struggling' ** (15 per cent) have increased since January. 12 per cent of Londoners say they have regularly or occasionally been unable to buy food or essential items or relied on outside support in the last six months. While 12 per cent of Londoners say they have gone without food and essentials, this proportion triples (37 per cent) amongst Londoners who say they are struggling financially. The most popular actions to help manage living costs are spending less on non-essentials (46 per cent) and buying cheaper products (43 per cent). 
This new polling is accompanied by analysis that shows hundreds of thousands of Londoners are missing out on the support the government is providing.
Low-income families in London are some of the hardest hit by the cost-of-living crisis as food and energy bills soar, but this group received no additional support in the Chancellor's £15 billion package in recognition of the additional costs they face compared to other households. The two-child benefit cap means larger families (those with three or more children) are receiving proportionately less support from the government per child. There are 210,000 children in London in families with three or more children and they will be particularly at risk as the majority will already be having their benefit income reduced by the two-child limit or the benefit cap.         
Despite the roll out of Universal Credit, there are still just under 220,000 households claiming Housing Benefit only in London. Housing Benefit is not one of the qualifying benefits that means people receive the £650 cost-of-living grant, therefore, despite not being able to meet their housing costs without support, this group will miss out on the extra help being given to Londoners on different means-tested benefits.  
Many of London's three million private renters will be facing increased bills with the average London monthly rent jumping 10.9 per cent last year to £2,142 sending them above pre-pandemic levels for the first time by the end of 2021. At the same time government has failed to ensure that support for housing costs through the benefits system has kept up with the increase to rents.
Meanwhile, hundreds of thousands of migrant Londoners with limited or no access to public funds are ineligible for the benefits that qualify households for the additional support announced. These include many people being hit the hardest by the cost-of-living crisis, including undocumented Londoners and those excluded from support by the Government's 'no recourse to public funds' visa condition.
Taken together, these groups account for hundreds of thousands of Londoners who have been left behind by the Government. The Mayor is calling for the Government to immediately lift the benefit cap and remove the two child limit, suspend no recourse to public funds conditions, extend eligibility to Free School Meals, Healthy Start Vouchers, and the Warmer Homes Discount to everyone on Universal Credit, regardless of earnings, and increase support for housing costs though the benefit system to ensure they cover rents. The mayor is also asking for the government to give him the power to freeze rents in the capital for two years, this would save struggling Londoners almost £3,000 on average.
The Mayor of London, Sadiq Khan, said: "This analysis shows the huge number of left-behind Londoners who will not benefit from the Government's belated attempt to help with the cost-of-living crisis.
"These are some of the most vulnerable groups in our society; the parents who forego meals so their children can have dinner, the pensioners choosing between heating and eating, the private renters at the mercy of unscrupulous private landlords. 
"The Government will claim it is up to councils to fill in the gaps but the fact they are so eagerly shunting this responsibility betrays a complete lack of empathy and understanding for those on the front line of the cost-of-living crisis.
"I urge ministers to take this unfolding economic calamity seriously and act now to protect those both in London and around the country from facing further economic hardship."  
The Mayor is doing all he can to help Londoners during these tough economic times. In April he launched his Cost of Living Hub to help Londoners access information, financial support and advice to help manage household finances. His Warmer Homes Programme provides free heating, insulation and ventilation improvements for Londoners who have low incomes. Sadiq also Co-Chairs the London Living Wage City Programme that seeks to increase the numbers of employers paying their staff fairly and has overseen the number of LLW employers quadruple to 2,500 since he was elected in May 2016. Photo by Mtaylor848, Wikimedia commons.