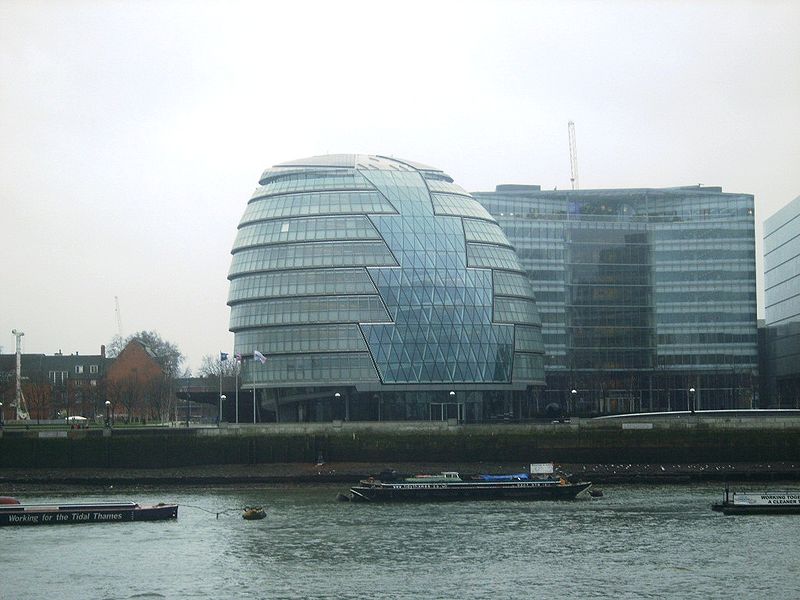 The Mayor of London, Sadiq Khan, has today confirmed his commitment to getting a better deal for leaseholders as he launches a new Service Charges Charter. 

Service charges are used by landlords to recover costs from leaseholders for providing services that are agreed in the lease. Leaseholders want service charges to provide value for money and need transparency and clarity from landlords in order to assure them this is the case. London has more leaseholders than any other part of the country. 

Sadiq is leading the way with the new Charter, which is more expansive than other attempts to set good practice for service charges.

The new Charter includes a set of commitments that housing providers are expected to comply with to improve the experience of London leaseholders.
It has four overarching themes:
•    Transparency – ensuring leaseholders are provided with the information they need to understand their service charges  
•    Affordability – ensuring that leaseholders can afford the service charges imposed upon them   
•    Design – encouraging design approaches for new build developments that minimise the need for service charges while ensuring high quality design   
•    Challenge and redress – making leaseholders aware of how to challenge their service charges and the routes to redress that are available to them.  
Under the new Charter:

-    New buyers will receive an explanation of all possible service charges at the start of their lease in a format which is clear, concise and easy to understand. 
-    Housing providers will set service charges at a realistic level and review them on a regular basis to ensure that ongoing costs to leaseholders are minimised and where appropriate are reduced. They will also have published policy on repayment options for leaseholders experiencing financial hardship. 
-    Changes to the operation and management of buildings can result in changes to service charges, where this happens housing providers will consult with leaseholders on any changes. 
-    Developers and housing providers will prioritise design decisions that lead to efficient buildings with long-lasting and high-quality components that minimise ongoing costs to leaseholders.

- Housing providers will supply clear information about the process that leaseholders should follow to formally challenge or complain about their service charges. Any errors should then be rectified swiftly.  

The impact of the new Charter will be far-reaching in London, which has over a quarter of England's leasehold homes, 1.25 million, and 50,000 shared ownership homes.  

The Mayor's previous Shared Ownership Charter for Service Charges was developed in 2017. In launching the new Affordable Homes Programme 2021-26, the Mayor committed to working with industry to update the Charter. The new document was developed through close collaboration between City Hall, leaseholders and housing providers.

All partners in the new Affordable Homes Programme 2021-26 are expected to sign up to the new Charter. The Mayor is also encouraging all Registered Providers directly involved in the development and management of Shared Ownership in London as well as private developers of leasehold homes to sign up and apply the Charter's principles across their homes.

The Mayor of London, Sadiq Khan, said: "Shared ownership properties can be a helpful first rung on the housing ladder for Londoners. However, too many homeowners have faced a confusing set of fees and charges. Where service charges are incorrectly administered, leaseholders are often drawn into a time-consuming process to challenge.

"Our new Service Charges Charter will help shared owners have a better experience of home ownership, reducing stress and worry. Housing providers also recognise the benefits that following Charter can bring – leading to more efficient services, and a reduction in complaints.
"I'm proud to have hit every single one of my delivery targets in the current Homes for Londoners: Affordable Homes Programme 2016-2023 and I'm determined to continue leading by example, by doing everything I can within my powers to help leaseholders and improve the shared ownership experience for Londoners."

G15 Chair and Chief Executive of MTVH, Geeta Nanda OBE, said: "G15 housing associations built three-quarters of London's affordable homes last year and are  responsible for providing homes to around 1 in 10 Londoners. We share the Mayor's commitment to the continuous improvement of how service charges are administered and how they system can best support residents. The Charter was developed collaboratively with G15 members and others, and we fully support the Charter's focus on commitments in the areas of transparency, affordability, approach to design, and redress."

Frankie, a London leaseholder who fed into the consultation on the Charter, said: "Firstly, I would like to say thanks for asking me to review the draft Mayors Service Charges Charter and allowing me to share my own personal service charge experiences as a Leaseholder!"
"As an affordable housing organisation, there are clearly huge benefits in signing up to the Charter (if not already done so) and enforcing these principles across the business to demonstrate commitment to its Leaseholders/Shared Owners community." Photo by Pilgab, Wikimedia commons.