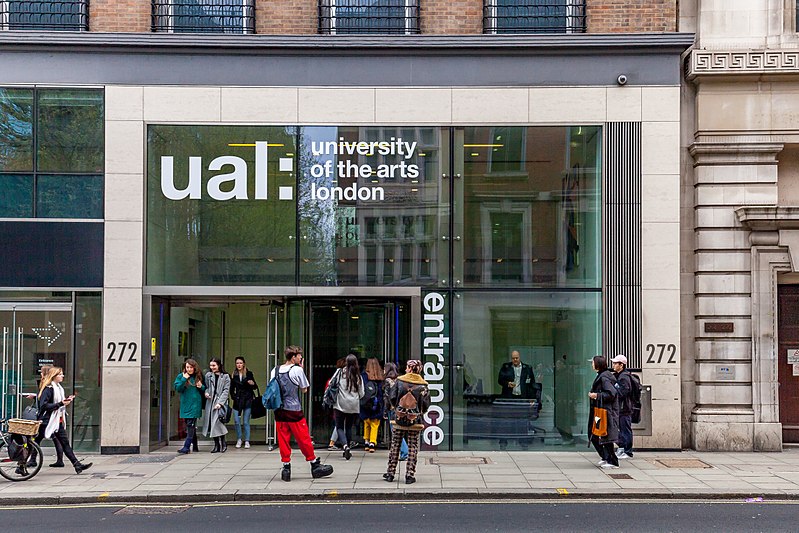 The Mayor of London, Sadiq Khan, has today announced a new investment of nearly £3m to boost his successful Creative Enterprise Zones (CEZ) programme.   
Creative Enterprise Zones – a programme launched by the Mayor in 2018, has supported artists, creative businesses and local people entering into the creative sector and securing new jobs. The innovative programme has supported artists, freelancers and small creative businesses in the capital to thrive by creating long-term affordable workspace, offering business support and helping develop vital skills. This new investment from City Hall, which builds on the £11m already invested by the Mayor, will boost existing CEZs and help bring forward a further six zones over the next two years. Funding will support three new zones in 2021-22 and a further three in 2022-23.  
The programme puts local communities, consortia and businesses at the heart of delivery. CEZs will have access to a package of dedicated support from City Hall, and access to research and marketing. Boroughs can apply for grants of up to £70,000. Waltham Forest's Blackhorse Lane, has been accredited following the success of its year as London Borough of Culture in 2019.  Applications for this new round of funding will close on 30 September.
Croydon, Haringey, Hounslow, Lambeth, Lewisham, and a single Zone across both Hackney and Tower Hamlets, were the first six CEZs in the capital. Collectively, they have already created 15,669 sqm of much-needed new, permanent, affordable creative workspace, and will be offering 1,000 training opportunities.
The existing Zones are delivering new skills programmes, which will improve career prospects for more than 650 Londoners, with a focus on creative opportunities for people from Black, Asian and Minority Ethnic community groups and women. During the pandemic they have been invaluable in supporting London's economic recovery. They supported more than 300 cultural organisations and businesses, helped to protect 1000 sector jobs and leveraged £2.2m in additional funding for help towards rent relief and business rates grants.  
The Mayor's intervention comes at a time when the creative and cultural sector is rebuilding following the pandemic, which is made more difficult by the existing challenges of retaining workshops, studios and workspaces against the threat of closure and rising rents. Affordable studios and workspaces play an important role in fostering creativity, boosting economic growth and generating employment.  The CEZ programme has been a welcome antidote for London's creative community, by protecting the sector in the capital, increasing affordable spaces for artists and entrepreneurs, and boosting jobs and training opportunities for local people. 
The Mayor of London, Sadiq Khan, said: "Our Creative industries are critically important to the fabric of our city and will play an essential part in our economic and social recovery. 
"The Creative Enterprise Zones programme has proved to be a valuable spring board for cultural enterprises right across the city. Throughout the pandemic, it became a life-line for creative businesses and artists, providing support for them when they needed it most.   "That's why I am investing to create six more zones.  London's cultural and creative sector is a major contributor to the economy, it can help jumpstart the recovery and bring much-needed tourism to our city. However, support must start at grassroots level, with studio spaces, training and innovation. Investing in our city has never been more important - I'm encouraging local authorities to apply for accreditation and see how a Creative Enterprise Zone can benefit your borough."
Artist and Designer, Wayne Hemingway, said: "It is so important that we do everything we can to support artists and creatives with affordable space at the beginning of their careers.  Creative Enterprise Zones are a great way to build a creative area, making space affordable and supporting training and new jobs,  that's why I'm delighted to champion it!"  Successful CEZ applicants commented on the programme. 
Cllr Matthew Bennett, Deputy Leader of Lambeth Council said: "Having a Creative Enterprise Zone provided us with a strong evidence base to inform our emergency support for those most in need during the pandemic. The CEZ work helped evidence where targeted support was needed and enabled us to safeguard hundreds of creative jobs within the zone.
Miguel Galue, Hounslow-based artist, said: "I really appreciate being part of the Creative Network and Artist Group in the Hounslow Zone. It really makes me feel like I am being part of my community, and I'm very glad to learn and share with other local artists. Photo by Ualwebsupport, Wikimedia commons.