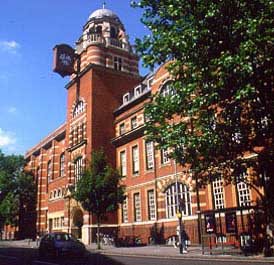 Most English universities are facing real-term budget cuts this year, after a government funding body announced details of a half billion pound reduction in support on Thursday. Oxford and Cambridge are among the institutions to face reductions, although the biggest loser was the London Business School who will receive 11.9 per cent less funding in cash terms than last year.
Figures announced by the Higher Education Funding Council for England (HEFCE) show more than half of universities and colleges have been adversely affected.
Sir Alan Langlands, Chief Executive of HEFCE, said the organisation had done "all that we can" to avoid hurting universities.
"Managing in times of financial constraint is not easy, but we believe that universities and colleges will continue to meet the needs of students, users of research and the wider community as they have done in the past," he said.
The sector will receive 7.3 billion pounds of funding from HEFCE next year, a reduction of almost half a billion pounds.
The University and College Union, representing academic staff, said it feared cuts will lead to thousands of jobs being lost and increased class sizes. Academics warned that the quality of university education will inevitably suffer.
"If you're trying to build a world class higher education system, provide a high quality experience for your students, and do research that has an impact on the country's economy then any cut is a step in the wrong direction," Professor Michael Arthur, Vice Chancellor of the University of Leeds, told BBC radio.
Some universities have seen an increase in funding, with Worcester University seeing a rise of 11.3 per cent in real terms.
Business Secretary Lord Mandelson originally announced plans for large-scale cuts to university funding last year. The sector expects further budget cuts in 2012.
---
18 March 2010, London
Reuters