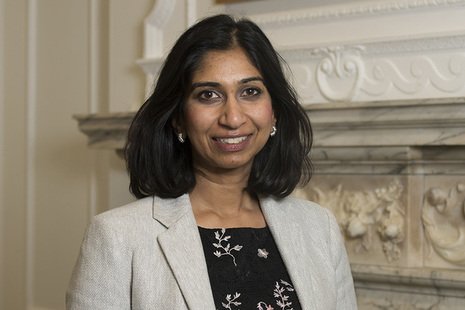 UK Chancellor Rishi Sunak has decided against ordering an investigation into a speeding offense involving Home Secretary Suella Braverman. Last year, Braverman was caught speeding and
sought advice from officials on arranging a private driving course. Opposition parties had called for an inquiry to determine if she had violated ministerial rules. However, after consulting with his ethics adviser, Sunak concluded that an investigation was unnecessary. In a letter to Braverman, he stated that the matters at hand did not constitute a breach of the ministerial code.
While acknowledging that actions could have been taken to avoid any perception of impropriety, Sunak expressed reassurance that Braverman took the matter seriously and expressed regret. Photo by UK Government, Wikimedia commons.