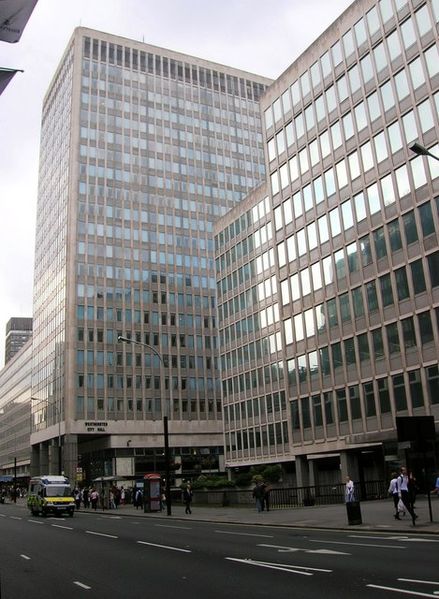 The Mayor of London, Sadiq Khan, and Westminster City Council are today calling for stronger powers to crack down on empty homes, as shocking new analysis by City
Hall reveals an estimated £20bn worth of property is sitting vacant across the capital. 
The Mayor is calling it a scandal that there are an estimated 30,000 long-term empty homes across London. The highest concentration are in the Royal Borough of Kensington and Chelsea, where 1,600 empty properties would collectively be worth more than £2.2bn. 
In light of these stark figures, the Mayor is calling on the Government to devolve the power to set higher rates of council tax on empty homes, including for mega-mansions in areas such as Westminster where council tax is not currently a deterrent to prevent people leaving their properties empty.  The level of council tax for empty homes would be decided by local councils at whatever level they choose in order to make it an effective deterrent.  
Together, they are also urging Ministers to make it easier for councils to temporarily take over empty homes using established Empty Dwelling Management Orders, which have been restricted in recent years. 
In Knightsbridge, a property has been empty for almost a decade. Number 3 Trevor Square is a grade II listed, early nineteenth century, four-storey townhouse. The four-bedroom property, complete with two reception rooms, lies within the Knightsbridge Conservation Area. It is one of 1,100 empty homes in the City of Westminster which at current market rates could be worth £1.7bn.
Last year, the Mayor set out a range of proposals that Ministers could take to fight back against the capital's housing market being used as a playground for international oligarchs, whilst also raising funds to help tackle London's housing crisis.
The Mayor of London, Sadiq Khan, said: "It's a scandal that so many much-needed homes across London lie vacant in the midst of a housing crisis. That's why I'm working with Westminster City Council to call on the Government to implement a range of measures to crack down on long-term empty homes, including the devolution of powers so that local councils can set higher rates of council tax on vacant properties. This would not only deter absentee international investment, but would free up housing stock across the capital for Londoners.   
"We are also urging Ministers to make it easier to allow the temporary take-over of empty homes using Empty Dwelling Management Orders, which have been restricted in recent years. 
"Over the last few years we've started building a record number of homes for Londoners, but there's still a long way to go to fix the housing crisis and it will require much greater national investment.  But Ministers should start by making it easier for councils to bring long-term empty homes back into use so we can continue building a fairer and more prosperous London for everyone."
Cllr Adam Hug, leader of Westminster City Council, said: "It is great that people across the world invest in Westminster, but the reality is that has led to a property market with stratospheric prices, many of which are bought simply as investments rather than to live in. The rise in declared vacant homes is alarming as the latest figures show but we know the real numbers are likely to be even higher.
"It cannot be right that large homes in Westminster sit empty - in some cases falling into decay - while thousands of people face years on waiting lists. Substantial parts of the City become effectively hollowed out by property speculation.
"We need stronger powers to tackle the issue of empty houses in Westminster.  The Council has taken action itself - for example launching an online tool for people to report properties which stand empty for long periods to help us understand the scale of the problem. We have also worked with Government officials and Ministers to reform Empty Dwelling Management Orders (EDMOs) , reducing the time before we can apply them and we are making the case for further reform to ensure we have as many tools as possible to make more housing available and to help breath life back into certain local areas. 
"A Fairer Westminster means doing all we can to meet the housing needs of our residents, and today's joint call with the Mayor of London is a significant step in that direction."
Conor O'Shea, Policy & Public Affairs Manager at Generation Rent, said: "As long as people are moving house or refurbishing properties we'll always have some empty homes, but it's particularly concerning that the number of long term empty homes in London has increased by 10,000 since 2019, at a time when rents have been surging to historic highs. We need to make it more difficult for owners to leave properties empty and deprive locals of much needed homes. A healthier supply of homes will dampen rents which are forcing people on ordinary incomes further out of London." Photo by R Sones, Wikimedia commons.