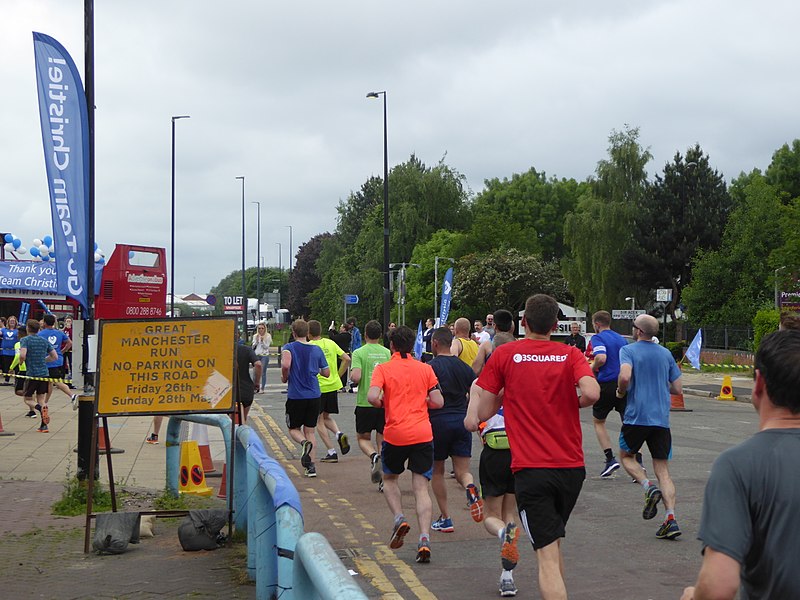 Approximately 25,000 individuals took to the streets of Manchester for the 20th edition of the Great Manchester Run. The event, which featured a 10k race, witnessed
defending champion Hellen Obiri from Kenya securing the women's title, while Italy's Eyob Faniel emerged victorious in the men's event. British Olympian Sir Mo Farah finished eighth in what is considered one of the final races of his illustrious career.
The Great Manchester Run, originally established as a legacy event from the 2002 Commonwealth Games, attracted participants from various walks of life. Greater Manchester mayor Andy Burnham, along with Coronation Street stars, joined the annual spectacle on a sunny day, contributing to the vibrant atmosphere.
Among the event's official starters was Jess Dyer, who bravely battled clinical depression since the age of 13. Dyer described the experience as "emotional, overwhelming, and incredible." Other notable starters included Pete Wallroth, the founder of the charity Mummy's Star, and Elaine Wilkinson, who has participated in every event since its inception in 2003, following the city's hosting of the Commonwealth Games.
Paul Foster, the chief executive of The Great Run Company, expressed his admiration for the race, calling it "humbling." He emphasized that the event embodied Manchester's core values of grit, determination, diversity, pride, and humor. Looking forward, Foster expressed excitement about the future of the Great Manchester Run, eagerly anticipating the next 20 years of the event.
John Hacking, executive member for leisure at Manchester City Council, hailed the occasion as a brilliant opportunity to welcome runners, their families, and friends into the city center. He acknowledged the runners' diverse motivations, whether running for charity, in memory of loved ones, or to overcome personal challenges, and praised them for embodying the indomitable Manchester spirit.
The Great Manchester Run continues to be a celebrated event that brings people together, fostering a sense of community, resilience, and collective achievement. Photo by Ardfern, Wikimedia commons.