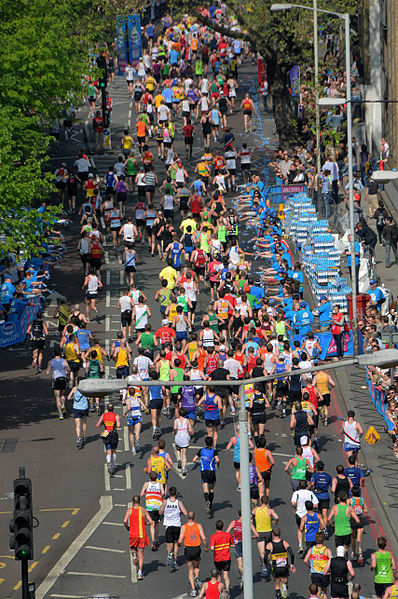 Tom Harrison, a project manager from Buckinghamshire, has announced that he will be walking the London Marathon backwards to raise awareness and funds for Ukrainians affected by the
ongoing war with Russia. This unique challenge follows his previous feat of crawling the marathon route dressed in a gorilla outfit.
Harrison, who walked 263 miles from Land's End to Parliament Square in September 2022, said that his "quirky" and "eye-catching" idea would help publicise the cause, with proceeds going to the Red Cross. He noted that many Ukrainians do not have access to energy supplies and have lost loved ones in the war, and that they still need support and should not be forgotten.
He will start the marathon at the back to avoid any collisions with other runners, and plans to use the curb as his guide for navigation. Despite the challenges, Harrison is looking forward to the marathon and the inspiring landmarks along the way, such as Buckingham Palace. He expects to receive some comments along the lines of "mate, you're going the wrong way," but is optimistic that people will be interested in his cause.
Those interested in donating to Harrison's fundraiser can do so on the website. Photo by anjči from London, UK, Wikimedia commons.