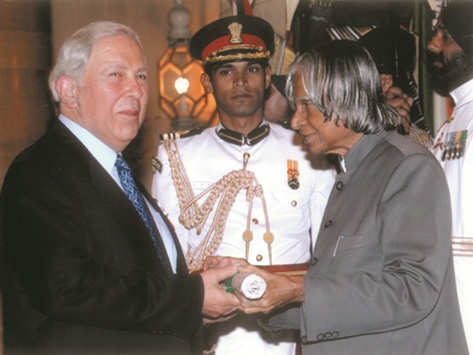 In a historic move, Cambridge University has bestowed the honor of naming an entire building after Yusuf Hamied, the chairman of Indian pharmaceutical major Cipla.
This marks the first time in the university's 800-year history that a building has been named after an Indian individual. The news was warmly received, with Congress MP Shashi Tharoor expressing his delight on Twitter, stating, "A heartwarming story about a great Indian now immortalized in @Cambridge_Uni."
The inauguration ceremony of Yusuf Hamied Court at Christ's College was graced by Lord Simon McDonald, the Master of the College, along with approximately 25 distinguished scientists, primarily chemistry professors. During the event, Hamied spoke about his family's connection to the university, recounting the pivotal meeting with Professor Alexander Todd in 1953, which changed the course of his life. Reflecting on his journey, Hamied shared, "Little did I imagine at that time that 69 years later, I would be standing here in my beloved college in front of this august audience at the inauguration of the Yusuf Hamied Court, connected to the Todd building, where the spirit of education and benevolence are linked together for eternity."
The naming of the Cambridge building received overwhelming support from netizens. Users expressed their admiration for the recognition, commending Cambridge University for making it a reality. Hamied's contributions to society were also acknowledged, particularly Cipla's affordable antiretroviral drugs that have saved the lives of millions of AIDS sufferers in Africa. Additionally, the pharmaceutical company played a significant role during the Covid-19 pandemic.
It's worth noting that Hamied, an alumnus of Cambridge University who completed his Ph.D. in Chemistry between 1954 and 1960, has been instrumental in supporting early-career researchers through the Hamied Scholars Programme. This initiative has provided funding to attract and support doctoral students and researchers in the field of synthetic organic chemistry from the UK and various parts of the world.
The naming of the building at Cambridge University stands as a testament to Yusuf Hamied's remarkable achievements and his commitment to advancing education and scientific research. Photo by Muhamed~tawiki, Wikimedia commons.