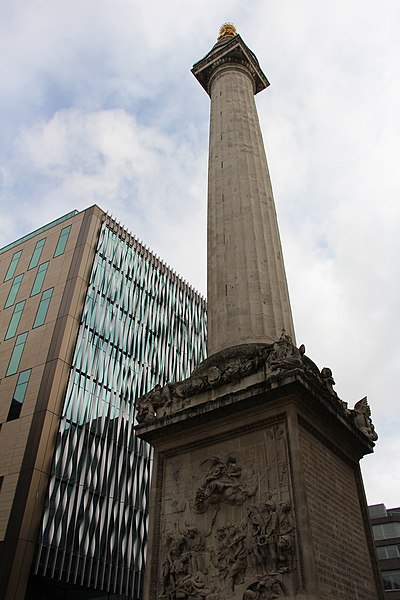 The Mayor of London, Sadiq Khan has today announced details of a £1million fund to help champion diversity in the capital's public spaces and ensure London's landmarks and monuments
 reflect the achievements of all who have contributed to the success of our city.

The Commission for Diversity in the Public Realm, announced by the Mayor in June 2020, is committed to improving the representation of Black, Asian and minority ethnic communities, women, LGBTQ+ communities and disabled people in the public realm. Its role is to enrich and enhance the capital's public spaces and advise on better ways to increase public understanding of the human stories behind existing statues, street names, building names and memorials.

Today, the Mayor announced the first phase of the Commission's work, with a £1million Untold Stories grant programme, which will invite community-led organisations to submit applications for grants worth up to £25,000 to help refresh their public spaces. This may include new ideas for murals, street art, street names and other projects to ensure we are told a fuller version of our capital's story. 
The announcement also includes the launch of a new partnership with Bridging Histories to create an interactive platform to enable Londoners and anyone interested in the capital's diverse history to learn more about the city. Bridging Histories will take people of all ages through a series of interactive educational activities enabling them to connect with others, learn about the past, and create positive change for the future.
The unveiling of the Untold Stories grants programme follows the publication of the first comprehensive audit of public sculpture and monuments across the capital - part of a national research project by Art UK funded in part by City Hall. This landmark study reviewed sculptures in public spaces across London over the last 1000 years. It finds that out of almost 1500 monuments in the capital:
More than a fifth are dedicated to named men. (20.5 per cent) 
Only four per cent are dedicated to named women. 
The number of sculptures that feature animals - almost 100 - is double that of named women. 
Out of a total of almost 50 sculptures there are only three sculptures dedicated to named women of colour. (Noor Inayat Khan, 1914-1944 and Mary Seacole, 1805 - 1881, Nicola Adams b.1982) 
14 sculptures across the entire city depict named men of colour.
These findings provide further evidence of the urgent need to improve diversity in public spaces across London - one of the most diverse cities in the world.
The Mayor wants everyone to be able to take pride in our public realm and is committed to ensuring our public spaces represent who we are and the values of diversity and inclusion that lie at the heart of our city. 
The Mayor of London, Sadiq Khan, said: "London's diversity is its greatest strength but for far too long our capital's statues, street names and buildings have only shown a limited perspective on our city's complex history. 
"I'm determined to do everything I can to ensure our public realm presents a more complete picture of everyone who has made London the incredible city it is today.
"That's why I've launched a £1million fund to help the diverse communities who know our city best lead the way in celebrating our capital's Untold Stories."
Binki Taylor, Commissioner, Mayors Commission for Diversity in the Public Realm andBrixton Business owner and partner in the Brixton Project, said: "The commission holds a strong desire for the outcome of its work to be a public realm that genuinely reflect the cultures, histories and narratives of all Londoners.  The development of an accessible grants framework for commissioning creative public realm projects from the heart of London's communities is a fundamentally transformative and cohesive act of empowerment for local people."  
Andrew Ellis, Director, Art UK, said: "The release of Art UK's comprehensive photographic audit of public sculptures and monuments in London – and soon the rest of the country – could not be more timely given the great interest in public statuary. It is the result of a substantial programme of digitisation executed by a large body of brilliant volunteers working alongside the Art UK team. The project has been funded in the main by the National Lottery Heritage Fund, with London digitisation also supported by the Mayor, for which Art UK is very grateful." 
Dr Joanna Burch Brown, Bristol University and the Bristol History Commission, said: "I hope people of all backgrounds will join in, learn something new, feel more connected to people around them, and be inspired to make a positive change for the future." 
Selina Papa, Head of Engagement, National Lottery Heritage Fund, said: "National Lottery Heritage Fund is committed to ensuring everyone has opportunities to access and enjoy heritage. Programmes like the CDPR microgrant enable communities to record & celebrate the people, places and events that are important to them, and pave the way for better representation in heritage as well as potential to widen interest in the UK's celebrated range of museums, archives, historic buildings, landscapes and cultural heritage. We are glad to offer support the programme."
Helena Lee, acting deputy editor of Harper's Bazaar and East Side Voices founder, said: "This initiative is important to break the cycle of systemic non-representation of the British ESEA community and minority groups in the cultural infrastructure of London. My hope is that their roles in building this diverse city will be acknowledged, and Londoners will be connected to the multitude of rich stories that are yet to be told but need to be brought to light." Photo by Fred Romero, Wikimedia commons