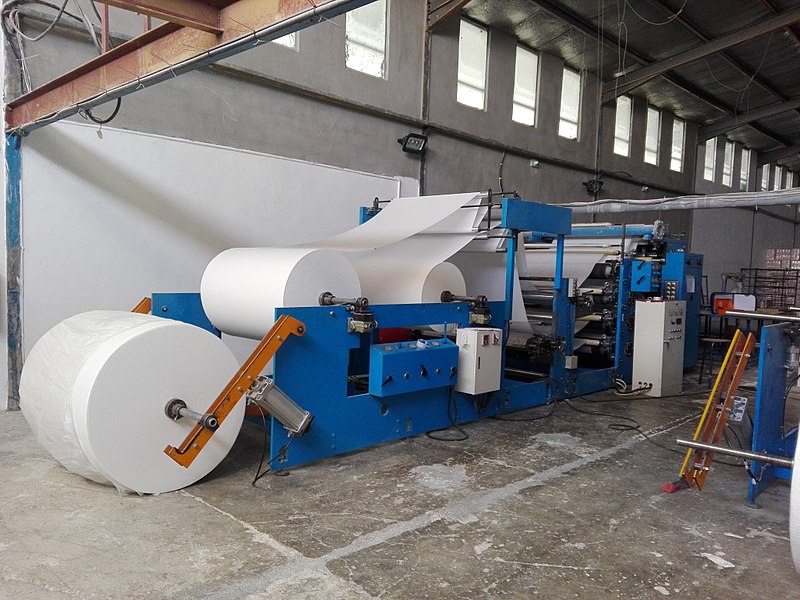 by Inna Sovsun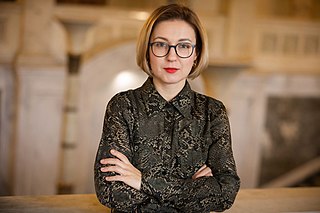 Despite vowing to sell its Russian business, Mondi Group, one of the largest packaging producers in Europe, could be expanding its network of non-European suppliers and launching new production lines to fill the gap left by TetraPak exodus from Russia.
Ukrainians call on the UK government to probe the details of Mondi's deal to sell its main asset in Russia. Mondi's crucial packaging products prop-up Russian economy which in essence works against the sanctions imposed on Russia by the UK and its western allies. The UK company should stop playing footsie with the terrorist state and make a real not performative exit from the Russian market by fully wrapping its production capacity which will otherwise continue to benefit Putin's regime. 
The UK company Mondi Group, one of the leaders in the packaging and paper industry, is planning  to sell its largest plant in Russia, "Mondi SLPK" (in Syktyvkar, Komi Republic), to the investment company Augment Investments for $1.6 billion. This declared commitment may show that the company wishes to cut off all business ties with the aggressor state, and that it supports Ukraine in the fight for democracy and freedom. 
Ironically, a closer look at the company's current operations points to deepening cooperation with Russia. 
Otherwise, why did it increase its business capacities after the launch of Russia's full-scale war against Ukraine when its direct rival – TetraPak – fully withdrew from the market? 
TetraPak leaves, Mondi «wins»? 
In March, Swedish packaging giant TetraPak announced that it would suspend all new investments and projects in Russia, limiting its operations to the essential food items. However, soon, the sanctions and restrictions forced the company to make a full exit from the Russian market. As a result, Russia was facing future essential packaging shortages since seven out of ten milk and juice cartons in Russia were produced by TetraPak.
However,  its main competitor – Mondi Group – didn't cease its operations. All Mondi plants in Russia continued to supply products and pay taxes. This includes an integrated plant for producing pulp, packaging paper, and high-quality uncoated paper (JSC Mondi SLPK) and three processing plants (LLC Mondi Aramil, LLC Mondi Pereslavl, LLC Mondi Lebedyan) in Russia. All these enterprises employ 5,300 people in total and make up to 60% of cardboard of certain types for the Russian market.
Promises, not actions
After initially stating that the group's flagship business, Mondi SLPK would continue to operate, Mondi Group vowed to divest its Russian assets in a statement on 4 May and further detailed the upcoming sale deal in a statement on 12 August.  
After that, Mondi did nothing to actually get rid of its Russian assets. Quite the opposite. According to Russian Deputy Prime Minister Viktoria Abramchenko, the Mondi plant in Syktyvkar launched new food cardboard production, used for the packaging similar to Tetra Pack's one.  In June, Mondi SLPK financially supported the cycling  campaign  «We are Russia! We are together!», which was attended by Russian officials. Through these actions , Mondi inadvertently supported the blood-thirsty Russian regime and Russia's invasion in Ukraine. 
In August, during its press conference, Mondi Group representatives stated that the process of Russian assets' sale is ongoing. But simultaneously, the company keeps hiring new employees in Russia. For instance,Mondi is lookingfor English-speaking raw material procurement managers to deal with potential new suppliers from Asia and the Middle East. Why is this important? Previously, Mondi was purchasing most of its critical raw materials for Russia in Europe, but due to sanctions this is no longer an option. Now, they have to explore new regions that can supply raw materials for their production lines in Russia.  Why care so much about the above if they are selling it all anyways? Mondi Group is not seeking a full withdrawal from Russia but is working on a smooth handover of fully intact operation to ensure that Russia's critical food sector continues to operate smoothly while softening the blow to the  Russian economy caused by UK and wider western sanctions. A bit controversial, isn't it?
Bloody deal 
However, the most interesting fact in this story is the sale of Mondi SLPK, Mondi's main asset in Russia. In a statement on 12 August, the company announced that it would sell the plant to the investment company Augment Investments for 95 billion roubles, or $1.6bn. .  
It means that the Russian authorities allowed Mondi Group to sell its asset at the exchange rate of the Central Bank of the Russian Federation, not at the commercial one. That is a more profitable option for Mondi.
There may have been  a direct agreement and permission from the Russian authorities to sell the Mondi asset at a favorable price and to give it "preferences" during the conversion of these funds since the payment was made in the national currency.
One more odd thing is that in the financial report for 2021, Mondi said that the total value of its assets in Russia was 687m euros. So, it turns out that one plant in Syktyvkar is allegedly twice as expensive as all Mondi's Russian assets in total. Although this deal is taking place after the start of the full-scale war, the fall in the Russian stock market, western sanctions and problems with payments. It's impossible.
The third questionable part of  this deal is the fact that the plant will be sold to Viktor Kharitonin, a tycoon and a leading producer of the "Sputnik V" vaccine. He is close to Deputy Prime Minister Tatyana Holikova and Vladimir Uyba, the head of the Republic of Komi, where Mondi SLPK operates. 
According to Forbes, Kharitonin's fortune was estimated at $1.4 billion. It means that the cost of Mondi SLPK exceeds the Kharitonin's total wealth. Is that realistic?
All these facts lead me to one conclusion. This sale is not really about corporate social responsibility and support for Ukraine. This is a sale to make money and cash on blood. 
At the same time, we should ask the question of why the deal structured in rubles will be converted into $1.6 billion if the actual commercial rate is higher than the rate of the Russian Central Bank. Can this deal be considered Mondi's exit if it looks fictitious and the other three plants still belong to Mondi Group? 
This makes me think that in fact Kharitonin is a figurehead, that the Russian government is paying for this deal, in other words, Vladimir Putin. If this is the case, then what exactly did Putin overpay Mondi for? And what did Mondi do for Putin to get a billion dollar markup on the market price? These questions call for direct answers. Photo by Sammutawe, Wikimedia commons.