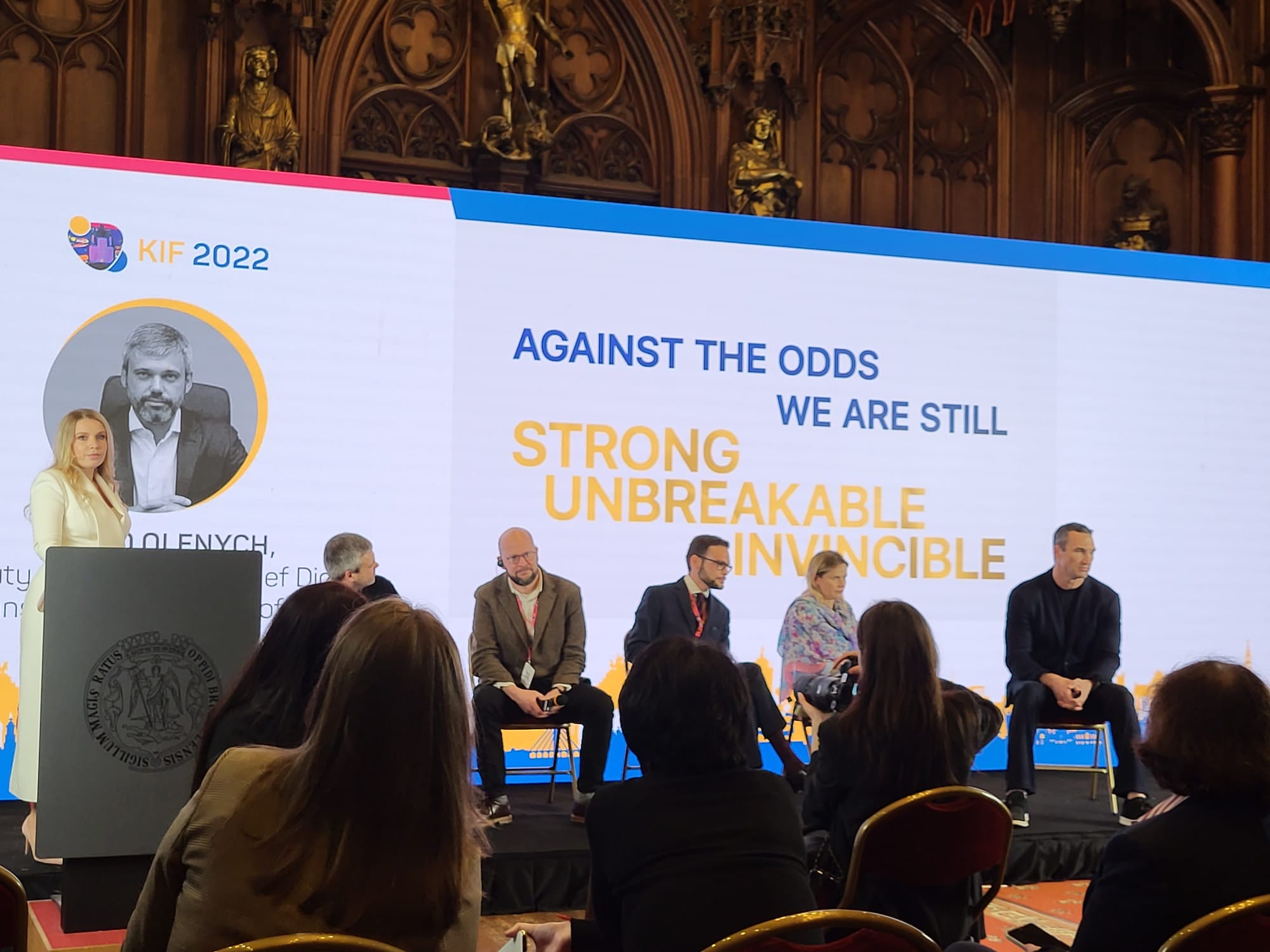 Kyiv Investment Forum took place on November 28 in the capital of Belgium. Kyiv Mayor of Kyiv Vitaliy Klychko, his brother Volodymyr Klychko, Brussels Mayor Philippe Close, European
Commissioner for Justice Didier Reynders, Poznan Mayor Jacek Jaskowiak, Helsinki Mayor Juhana Vartiainen, Paris Mayor Anne Hidalgo, and representatives of city halls of many other European capitals spoke at the forum.
The delegation from Kyiv presented several specific infrastructure projects to the venue. The implementation of them will help in the restoration of the capital of Ukraine after the end of the war.
The most active participant of the Kyiv Investment Forum was Volodymyr Klychko. He gave emotional and bright speeches and called on those present to support the people of Kyiv and all of Ukraine in their heroic struggle against the Russian invaders.
Mayor of Brussels Philippe Close noted his interest in participating in many projects in Ukraine, including a program of psychological assistance to Ukrainian women who were sexually abused by Russian soldiers.
The mayor of Brussels called on city halls, governments, and companies to take part in helping the Kyivans, regardless of whether it is a large or small company or organization.
Mayors of cities and representatives of city authorities present at the Kyiv Investment Forum signed a memorandum and other documents regarding support for Ukraine during the war and after. Details: http://investinkyiv.info