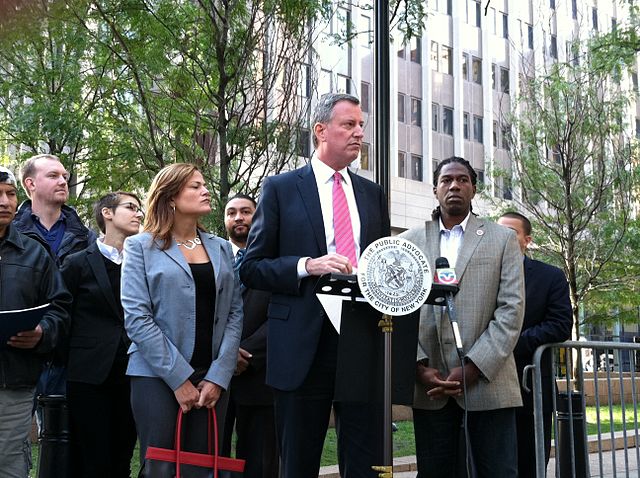 In the wake of the alleged poisoning former Russian spy Sergei Skripal and his daughter Yulia in Salisbury, American policymakers are taking their cues from their British counterparts when
it comes to targeting Moscow for retribution. Just days after Theresa May expelled 23 Russian diplomats, Donald Trump's administration decided it would expel 60 more and close down a consulate. Prominent voices in the UK are calling for increased scrutiny of Russian property assets in London. High-ranking American officials are doing the same in cities like New York.
Allegations of Russian meddling in the 2016 US presidential election had already put the interests of wealthy Russians under the microscope in Washington, even before the most recent standoff between the Kremlin and the West. The US Congress demanded a list of 210 Russian billionaires, politicians and officials amid a bipartisan pressure to punish Russia for what many American lawmakers allege is its role in swaying the 2016 election.
The list includes 114 senior political figures and 96 oligarchs, all of whom rose to prominence this century. The release of the list has already reportedly prompted some US banks to intensify oversight of specific Russian transactions. As in the UK, property figures front and center in US concerns over shadowy, Russia-linked financial networks in the United States.
In New York, for example, mayor Bill de Blasio said last year it is "distressing" that Russian elites are buying up the city's real estate with "ill-gotten gains", while admitting he has limited scope to stop them. Amid a crisis of affordable housing, the mayor says the inexorable process of gentrification was defeating him.
"I see Russian oligarchs as a problem," de Blasio said. "I think what has happened in Russia is deeply, deeply troubling across the board. As people with a lot of ill-gotten gains buying a lot of property, I don't like it one bit, I wish I had a specific law or approach to address it, I haven't found one yet."
In the absence of obstacles from city officials, some of the oligarchs in question are taking on ostentatious projects. Roman Abramovich, who partly owns the Barclays Centre, is having an Upper East Side mansion created from three separate townhouses on East 79th Street.
Nor is New York the only city where oligarchs are on the market for real estate, sometimes in direct and acrimonious competition with each other. In Miami Beach, Florida, Roman Trotsenko (who also features on the Congressional oligarch list) is fighting rival oligarch Sergei Polonsky to secure a US$1.5 million house.
Polonsky, a real estate developer awaiting trial in Russia on embezzlement charges, is trying to retain the five-bedroom Allison Island property. Trotsenko, an airport and shipping magnate, who is considered to be a councilor of Igor Sechin, the president of Russian state-owned oil giant Rosneft. Trotsenko drives some projects on sea shelf, but the details are closed. Two of Rosneft'sshelf projects, in the Black sea and on the Sakhalin lost their international partners, Eni and ExxonMobil, last month.
Trotsenko kicked out Polonsky, a former business partner, from their medical JVs MiraxBioPharm and IlmixGroup and now is looking for international investors to sell those companies. But the deal is dangerous, as the market sources say, those assets are considered to be toxic due to the owner's Trotsenkobeing on sanctions list. At the centre of the unseemly dispute: Polonsky's former girlfriend, Yulia Drynkina, with whom he has three children. She lives in Moscow and is now in a relationship with Trotsenko.
London also figures into the spat between Trotsenko and Polonsky. Trotsenko tried to have the legal dispute moved from US courts to the London Court of Arbitration in the UK. Polonsky's attornies, however, feel the Florida courts are quite competent to hear disputes over Florida properties. That jurisdictional manoevre struck American observers as odd, but it is indicative of the transnational nature of oligarchical empires and the fights that arise over them.
The irony of the Trotsenko-Polonsky dispute is that, if the US government continues to take cues from the UK and begins freezing the assets of Russian oligarchs,Trotsenko may find himself winning the property only to have it frozen from under him. As relations between the two sides continue to worsen, he could be far from alone.