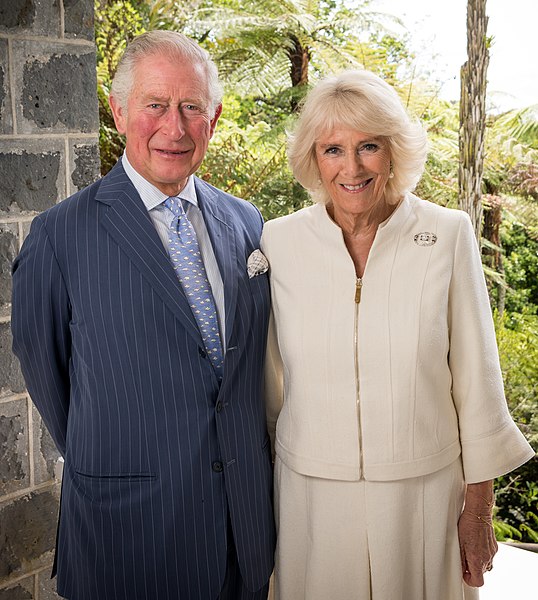 Britain's King Charles III and Queen Camilla have arrived in France for a highly anticipated three-day state visit, which had been postponed six months earlier due to
widespread protests over pension reforms.
The royal couple shared the news through their official Twitter account, delivering the announcement in both English and French. A video accompanying the message captured their arrival at Paris-Orly Airport, where they were warmly greeted by Prime Minister Elisabeth Borne. The regal duo walked along a meticulously laid-out red carpet, flanked by an honor guard.
Charles and Camilla's itinerary includes an immediate journey to central Paris, where they will partake in a ceremonial event at the iconic Arc de Triomphe, followed by formal discussions at the Elysée Palace.
While British monarchs are constitutionally required to remain apolitical, these tête-à-têtes with President Emmanuel Macron and his spouse, Brigitte, are anticipated to cover a broad spectrum of international topics. These discussions are expected to delve into matters such as North Africa, Ukraine, and the burgeoning realm of artificial intelligence, as shared by a French adviser with Politico.
The relationship between the British royals and the French leadership is one characterized by "friendship and trust," forged over numerous conversations spanning the past year. Their shared interests have prompted the inclusion of events focused on biodiversity and climate within the official program. Additionally, King Charles III values President Macron's insights on significant global issues.
A grand state dinner, held at the opulent Palace of Versailles, is scheduled for Wednesday evening, with an eclectic guest list featuring politicians, business magnates, and prominent figures from the entertainment industry, including actors Hugh Grant and Charlotte Gainsbourg, as well as footballer Didier Drogba.
Thursday will witness a historic moment as King Charles addresses both houses of the French parliament. Fluent in French, he will deliver part of his speech in the local language. His visit to various city landmarks will include an inspection of the ongoing renovation efforts at Notre Dame Cathedral and a visit to a flower market dedicated to his late mother, Queen Elizabeth II.
On Friday, the royal couple will venture 300 miles southwest to Bordeaux, a city twinned with the British port city of Bristol and home to a significant British expatriate community. There, King Charles will meet with emergency responders and community members affected by the wildfires of 2022. The trip will conclude with visits to an organic vineyard powered by clean energy and an urban forest.
This state visit carries immense significance, as it seeks to strengthen Anglo-French relations, which had faced challenges following Britain's departure from the European Union in 2020—a departure that France, as a founding member and staunch supporter of the EU, keenly felt. The visit builds upon recent developments, such as the February agreement resolving the post-Brexit trading arrangements for Northern Ireland and Macron's hosting of British Prime Minister Rishi Sunak for a high-level summit in March. Photo by Mark Tantrum, Wikimedia commons.