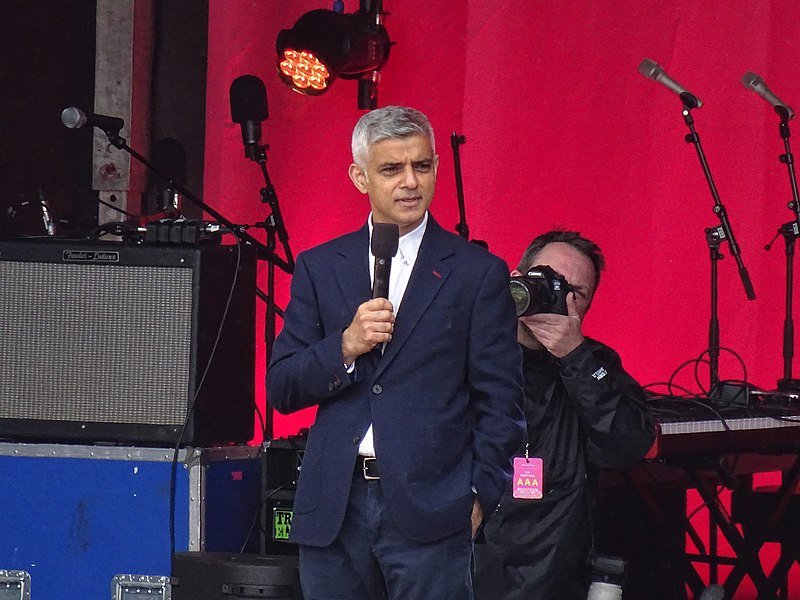 The Mayor of London, Sadiq Khan, has today urged the Government to rethink its 'cruel and unworkable' Illegal Migration Bill to prevent tens of thousands of people being stranded in London
without any support.
 
The Mayor has written to the Home Secretary warning that the impact of the Bill – which aims to take away the ability to seek asylum for almost anyone arriving in the UK – could see more than 50,000 people over the next three years left in London, unable to access support or work, and highly vulnerable to exploitation and homelessness.
 
He warned that the Bill actually risks incentivising and emboldening traffickers as their vulnerable victims will no longer be able to escape by securing protection and support in our country to safely rebuild their lives.
 
Last month, individuals and organisations that provide support services for people seeking asylum, refugees and migrants were brought together for an emergency Summit at City Hall to discuss the far-reaching impact that the Bill is likely to have on the capital. At the Summit, experts warned that the Bill could see tens of thousands of people have their claim for asylum deemed inadmissible, leaving them at risk of detention and removal, while facing an period of indefinite legal "limbo". Speakers outlined that there are no exemptions for people trafficked to the UK, nor for victims of modern slavery, and expressed fears that the legislation will benefit traffickers by removing recourse for their victims to seek protection and support. Delegates also expressed fears that people arriving in the UK would be at increased risk of homelessness and destitution, and that specific groups would be particularly vulnerable, including LGBTQI+ refugees seeking sanctuary, as well as those from Black, Asian and minority ethnic communities. 
 
Sadiq's warning follows an assessment from the Refugee Council which estimated that tens of thousands of children will be impacted if the Bill becomes a law, and around £9bn will be spent nationally on detaining and accommodating people impacted by the Bill in the first three years of its operation.
 
The Government's proposed law could be applied to children, pregnant women and victims of trafficking arriving in the UK – all of whom would be at risk of detention and removal to other countries, such as Rwanda. In the meantime they would be abandoned in the UK without the means to support themselves. The majority of people arriving in the country would previously have been entitled to sanctuary in the UK, including people who have been forced to flee conflict in Afghanistan and Syria.
 
The Mayor also highlighted that the current asylum backlog and reliance on unsuitable hotel accommodation was leaving vulnerable people in overcrowded and unsafe conditions. The images of people seeking asylum camped outside their accommodation in Pimlico last week demonstrates a system at crisis point. He warned that this Bill will only serve to deepen the challenge.
 
The Mayor of London, Sadiq Khan, said: "London has a proud history of providing refuge to those seeking sanctuary, but the Government's Illegal Migration Bill will put tens of thousands of already-vulnerable people at increased risk.
 
"It is a cruel and unworkable policy that plays directly into the hands of human traffickers and risks leaving more than 50,000 people, including thousands of children, in London without access to support. Ignoring requests for sanctuary and denying access to services, could cause untold damage – trapping people  in a cycle of homelessness, destitution and exploitation. 
 
"We have a responsibility to help those fleeing oppression and violence, and – far from washing their hands of these individuals – the Government should be urgently rethinking its plans as we work to build a better London for everyone."
 
Deputy Mayor for Communities and Social Justice Dr Debbie Weekes-Bernard said: "The Government's Illegal Migration Bill risks real harm to those coming to our shores and would have a significant impact on our capital. That's why we called an emergency summit to bring together individuals and organisations who support those in need – the concerns they raised should shock us all, particularly in relation to the victims of trafficking. It is vital that the Government rethinks this Bill to prevent further harm being done to tens of thousands of vulnerable people."
 
Zoe Gardner, Independent Consultant on migration policy, said: "If were a trafficker who wanted to entrap and exploit migrant workers in conditions of slavery, this is the Bill I would design. It contains nothing to meaningfully target actual criminals, and instead further victimises the desperate people they prey upon. In the midst of a cost of living crisis, this Bill will leave more people homeless, destitute and impoverished in our communities. The impacts will be long-term and come at a time when support services are already struggling after years of cuts to respond to vulnerable people's needs."
 
Nazek Ramadan, Director of Migrant Voice: "By passing this bill the Government would turn its back on refugees and victims of trafficking and put thousands in London at risk of destitution. The Illegal Migration Bill Summit heard many strong opposing voices, none more powerful than those who directly affected, including asylum seekers we work with and who made vital contributions by sharing their stories. We applaud the Mayor of London for hearing those voices and taking a stand that puts London on the right side of history. Instead of exclusion and neglect, we need real solutions that provide protection and respect all our human rights."
 
Zoe Bantleman, Legal Director, ILPA, said: "The Illegal Migration Bill is a planned assault on both the rights of migrants and the rule of law. The Bill grants draconian and sweeping powers to the Government, whilst narrowing opportunities for parliamentary and judicial scrutiny, interfering with devolved autonomy, and breaching our international legal obligations. The Bill will mark the UK abandoning its responsibilities to migrants seeking protection from persecution, human rights abuses, and human trafficking, and it will instead place vulnerable individuals in indefinite limbo and at risk of exploitation."
 
Rick Henderson, CEO of Homeless Link, said: "No one should be made homeless as a result of their immigration status. We are deeply concerned that the impact of the Illegal Immigration Bill could be to do just that. Forcing thousands of people in London and beyond to live in a legal limbo will leave many facing the risk of homelessness and destitution"
 
Luljeta Nuzi, CEO, Shpresa Programme, said: "The Illegal Migration Bill will make it impossible for Albanians fleeing persecution to obtain protection in the UK. At present, 60 per cent of asylum claims by Albanians are actually approved by the Home Office, including members of the LGBTQI+ communities, survivors of domestic violence and ethnic Roma and Egyptian communities. In addition, the majority of Albanians referred into the National Referral Mechanism (82 per cent) are recognised as victims of trafficking. This Bill will mean organised crime will have unprotected victims to prey on." Photo by DAVID HOLT from London, England, Wikimedia commons.