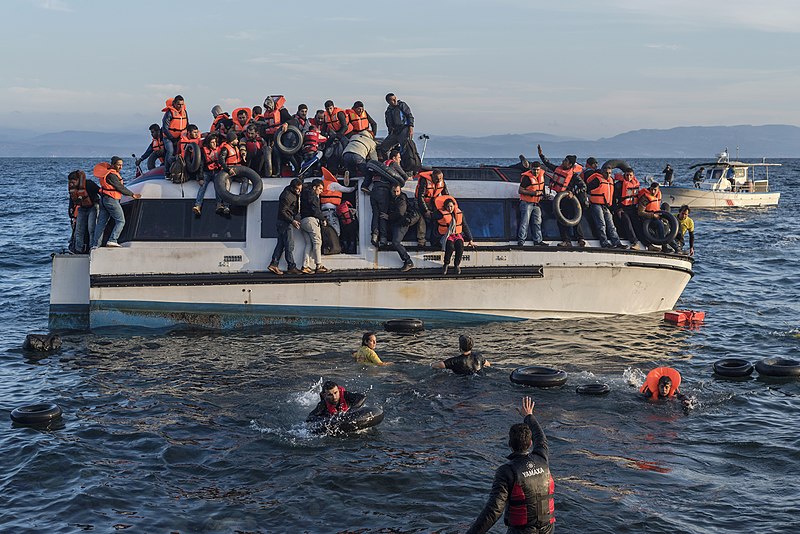 New estimates reveal that net migration to the UK has reached a new record high of 606,000, driven by individuals from non-EU countries who arrived for work, study, and humanitarian
reasons. This figure, which represents the difference between the number of people entering and leaving the UK, is an increase from 488,000 in 2021.
The estimates encompass individuals who have resettled in the UK from Ukraine and Hong Kong under specific schemes, as well as overseas students. However, the Office for National Statistics (ONS), which compiled the data, indicates that those who arrived for study purposes in 2021 are now starting to depart.
In total, it is estimated that 1.2 million people migrated to the UK in 2022, while 557,000 individuals migrated from the UK during the same period.
Jay Lindop, ONS director of the center for international migration, explains that a series of "unprecedented world events throughout 2022," coupled with the lifting of Covid-19 restrictions, contributed to the record levels of international immigration to the UK.
Lindop further states, "The main drivers of the increase were people coming to the UK from non-EU countries for work, study, and humanitarian purposes, including those arriving from Ukraine and Hong Kong.
"There are some indications that the underlying factors behind these high migration levels are changing. As lockdown restrictions were lifted in 2021, we observed a significant influx of students. Recent data suggests that those who arrived in 2021 are now leaving the country, resulting in a decline in the overall share of non-EU student immigration in 2022.
"In contrast, arrivals through humanitarian routes increased over the course of 12 months. There is also evidence suggesting a slowdown in immigration in recent months, potentially indicating the temporary nature of these events." Photo by Ggia, Wikimedia commons.