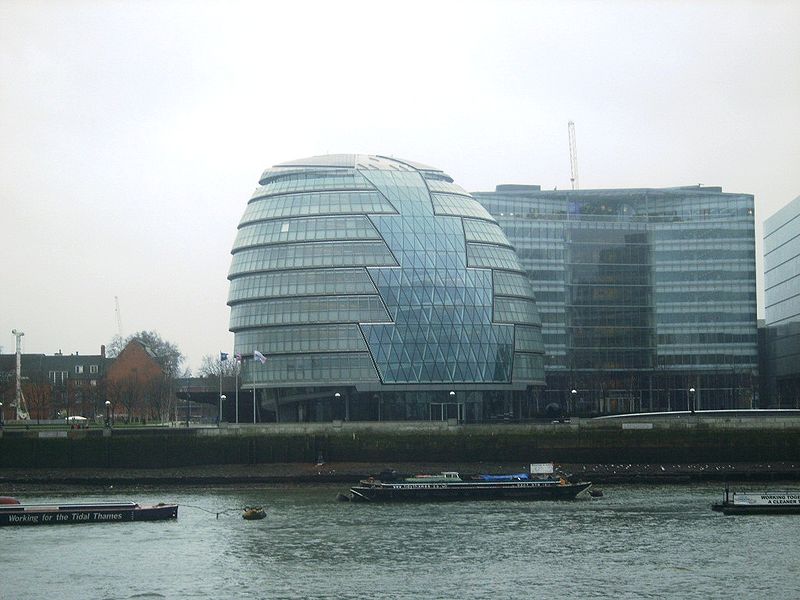 The Mayor of London, Sadiq Khan, is calling on ministers to act to ensure 400,000 Londoners who live in properties on communal heat networks don't miss out on the benefits of the energy
price cap and face ballooning energy bills.  
Communal heating systems supply heat to multiple homes from a common heat source or boiler - for example, a system heating a block of flats or a larger scale system heating many buildings. This removes the requirement for individual boilers and a gas supply in each home. 
However, people living in homes that are heated through communal systems are not protected by the price cap on gas that protects domestic consumers (90 per cent of communal heating systems use gas) as their fuel is purchased through the uncapped commercial gas market where prices have risen steeply in recent months. Most customers on communal heat networks have no choice about how energy for heating is supplied to their home. The Mayor believes they must be protected to the same extent as individual energy customers. 
Sadiq proposes that where a communal heat network provider can demonstrate that the equivalent price of heating charged to customers has exceeded the domestic price cap (currently at 7.52p per kWh in London), the Government should provide a cash transfer to the provider to be distributed to residents as a rebate or credit in the next billing cycle. This should be set at a level to bring bills for communal heat down to the capped levels for the average domestic gas customers.  
While the scale of the rebate would vary from case to case, assuming a rebate at a level of £500 per household (equivalent to the estimated difference between average domestic gas bills for 2021 and 2022) would require a £100m rebate scheme for Londoners who are communal heat network customers. 
The Mayor wants the new system to be in place before monthly bills rise again this winter and the new default tariff cap level kicks in from October. 
New City Hall analysis has revealed that more than 50 per cent of London's 200,000 homes on communal heat networks is social housing, whilst a further 32 per cent is privately rented. This means that the poorest Londoners, who are already feeling the impact of the cost-of-living crisis, are more likely to be subject to uncapped heating bills this year. Londoners are disproportionately affected by this issue as just under half of all communally heated homes are in London. 
At the start of 2022, the price of wholesale gas spiked to around five times the cost at the start of 2021 – and prices remain far higher than this time last year. The Government's own Office for Budget Responsibility expects energy prices to continue to rise throughout 2022 and remain elevated for at least the next five years.  
Communal and district heating systems can play a key role in cutting building emissions, along with making buildings across London more energy efficient. These measures remain a key part of the Mayor's ambitious plan to make London a net zero carbon city by 2030.  
The Mayor of London, Sadiq Khan said: "All Londoners are feeling the squeeze from the cost-of-living crisis, but once again it is those in the most precarious financial position who are failing to receive the support they deserve. 
"This is a particular issue for Londoners because our city has far more people using communal heating systems than in the rest of the country. All I am asking for is for all Londoners to be treated fairly. 
"Heat networks have an important role to play in our work to reach net zero, but it is vital that their customers are protected from the wildly fluctuating energy market." 
Simon Woodward, Chairman of UK District Energy Association (UKDEA) and  Caroline Bragg, Director of Policy and Research Association for Decentralised Energy (ADE) which together represent 200 organisations across the heat networks sector said: "The heat network industry represented by the UKDEA and ADE wholly supports the Mayor of London's call today for Government to roll out increased support for heat network customers and is keen to emphasise that such action is critically needed before temperatures fall and energy bills rise again this coming winter. 
As already put to Ministers by industry, and as called for today by the Mayor, we believe this must include additional funding support from government to make sure there is equivalent protection for heat network customers."
Stephen Knight, Director of Heat Trust, the national consumer protect scheme for heat networks, said: "The Mayor has rightly identified a huge injustice in the energy market.  The lack of price regulation in this sector means that most communal and district heating customers are seeing price rises many times larger than those being experienced by domestic gas customers with their own central heating boiler. 
"We've seen many examples of 300-400% price rises and even some as high as 700%. Government needs to step-in to protect these customers and ensure that they don't suffer disproportionately from the current crisis." Photo by Pilgab, Wikimedia commons.