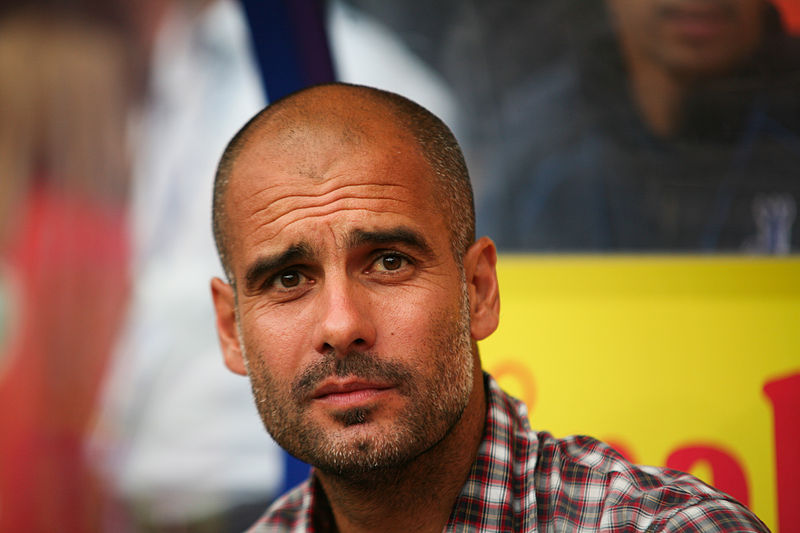 Manchester City celebrated their fifth Premier League title in six years, and during the festivities, Pep Guardiola highlighted the contributions of two Arsenal players to
their successful campaign.
On Saturday, Manchester City clinched the title as Arsenal, who had been competing closely with City throughout the season, lost to Nottingham Forest.
Continuing their victorious run, Guardiola's team defeated Chelsea at the Etihad Stadium on Sunday, with an electrifying atmosphere embracing their pursuit of an unprecedented treble.
The coming weeks will witness City's participation in the first-ever Manchester derby FA Cup final in June, followed by the highly-anticipated Champions League final against Inter in Istanbul.
After the World Cup, City closed the gap on Arsenal in the race for the title, with Guardiola deviating from his customary 4-3-3 system. The champions adopted a three-man defensive line, and Guardiola commended the performances of Nathan Ake and Manuel Akanji for their ability to neutralize formidable forwards like Bukayo Saka and Gabriel Martinelli of Arsenal.
"[Nathan Ake] has been crucial for us," Guardiola acknowledged during an interview with Sky Sports. "This season, I learned that when facing players such as Bukayo Saka, Vinicius Junior, Gabriel Martinelli, or Mohamed Salah, you need solid defenders who can win one-on-one duels. These players need just one opportunity to surpass you. Nathan provided us with a boost that we lacked in the past." Photo by Thomas Rodenbücher, Wikimedia commons.