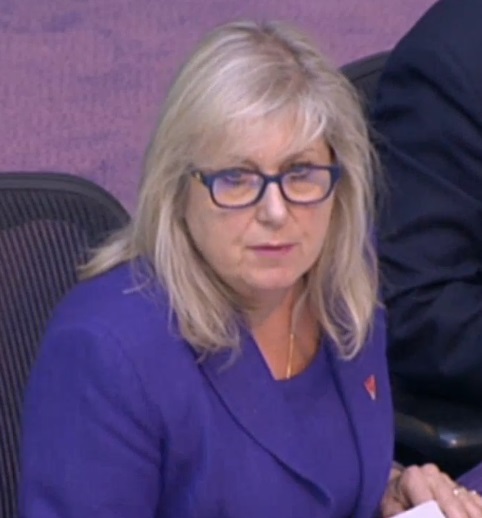 Councillor Susan Hall, who was announced as the Conservative Party's candidate for the 2024 London mayoral election, has come under scrutiny for her social media activity,
revealing support for Donald Trump and the late MP Enoch Powell, known for his controversial speech predicting "rivers of blood" in the UK due to immigration.
Hall will be contesting the mayoral race against the incumbent, Sadiq Khan, in the upcoming May elections.
Anti-racist advocacy group Hope Not Hate conducted an investigation into Hall's online presence and is now calling for her suspension as the Conservative mayoral candidate.
In an official statement, Hope Not Hate pointed out that "Hall has shown support for Enoch Powell, endorsed Islamophobic stereotypes about Sadiq Khan, and engaged in conspiracy theories surrounding the 2020 American election." They highlighted numerous instances of Hall expressing support for deeply troubling viewpoints.
One such instance involved Hall responding positively to a message from far-right journalist Katie Hopkins, who referred to Khan as "our nipple height mayor of Londonistan." The term "Londonistan" is widely regarded as Islamophobic, insinuating that Muslims are taking control of London.
Hope Not Hate expressed deep concern over this pattern of behavior, which they argue is alarming.
Last month, Hall faced criticism for suggesting that the "dangerous" Notting Hill Carnival should be relocated and for asserting that there was a "problem with crime" within the black community.
Hope Not Hate has penned an open letter to Conservative Party chairman Greg Hands, demanding the removal of Susan Hall as the Tory candidate for mayor.
The letter emphasizes that as a mayoral candidate for one of the most diverse cities globally, Hall must demonstrate the ability to treat all Londoners equally and with respect. Given her conduct on social media, the organization questions her suitability for this role, arguing that her actions represent a consistent pattern of behavior that requires investigation.
In response, a spokesperson for Susan Hall's campaign asserted that she engages with various individuals on Twitter without necessarily endorsing their views. They also stressed that Londoners are looking for a mayor who listens to their concerns and addresses issues that matter to them, such as enhancing safety on the streets and improving their financial well-being. They maintain that, as mayor, Susan Hall will deliver on these priorities. Photo by London Assembly, Wikimedia commons.