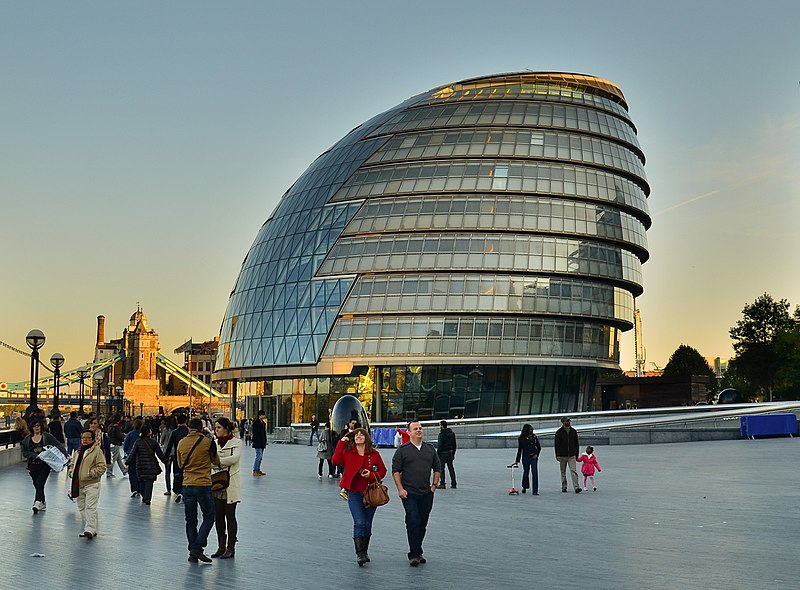 The Mayor of London, Sadiq Khan, has today announced funding and business support for a further 61 grassroots community groups struggling due to the impact of the pandemic, as he
extends help for the most at risk venues.
The second phase of the Mayor's Community Spaces at Risk Fund has provided more than £360,000 to help 30 community organisations across 18 boroughs in the last five months, with a further 31 groups receiving advice and business support to help them through the devasting effects of the COVID-19 pandemic. This takes the total amount of funding distributed by the Community Spaces at Risk Fund to nearly £600,000.
Sadiq established the fund to protect grassroots cultural centres, social clubs, youth, education and other spaces that have been supporting vulnerable groups throughout the pandemic. These spaces have been under severe financial pressure and grants of up to £25,000 have helped to cover rent, business rates, refurbishments and other building-based issues. 
The fund is protecting diverse-led grassroots community organisations, with 75 per cent led by underrepresented groups, including Black, Asian and Minority Ethnic communities, LGBTQ+ communities, D/deaf and disabled people, and women's-led groups, and 46 per cent operating in the most deprived areas. In total, the fund has now helped more than 100 at risk community organisations since it was launched in November. 
It has been delivered through a partnership between the Mayor's Culture at Risk Office and Locality, a national charity specialising in supporting community organisations.  Among the range of projects to benefit from the second round of funding include the Kulan Foundation in Hammersmith and Fulham, Hoxton Hall and the Lewisham Irish Community Centre. 
Since 2016, the Mayor's Culture at Risk Office has worked to safeguard hundreds of London's most-loved grassroots organisations. Providing a lifeline during the pandemic, it is now expanding its remit to become a Culture and Community Spaces at Risk programme to help even more at risk organisations. Its innovative approach provides one-to-one specialist advice to support lease negotiations, fundraising and organisational development, helping organisations move towards long-term sustainability.  
The Mayor of London, Sadiq Khan, said: "Community spaces provide much-needed support and assistance to Londoners, and have been lifelines to so many throughout the pandemic. These already-stretched organisations have experienced increased demand for their services over the past 18 months, alongside growing financial pressures that have left them struggling to survive. I'm pleased that we've been able to help more than 100 community organisations at this challenging time. I will continue to do all I can to support them as London rebuilds and recovers."
Deputy Mayor for Culture and Creative Industries, Justine Simons OBE, said: "London is a world-leader in culture and the creative industries and our grassroots community and cultural venues are a huge part of that success. They nurture talent, provide opportunities for young people and bring communities together. That's why the Mayor and I have worked so hard to protect them, and why I'm pleased that we are expanding our innovative support programme to help these diverse-led organisations not only survive, but thrive long into the future."  
Malathy Muthu, Project Manager, Skills Enterprise: "The support we are receiving from the Culture and Community Spaces at Risk programme is helping the sustainability of our organisation. Being a small Charity, this consultancy support has been a huge help. A great feeling that we are not alone and we have a helping hand."  Photo by Garry Knight, Wikimedia commons.
Elly Rothnie, Head of Development at Hackney Empire, one of the organisations that received funding as part of the first round, said: "We're so grateful to the Mayor of London's Community Spaces at Risk fund for supporting our work with young people over recent months. Whilst Hackney Empire has been shut to the public and facing real uncertainty their support helped us to continue engaging with young people from across East London during the pandemic and allowed us to re-open with the first Hackney Empire production on our stage since March 2020. Inspired by Romeo and Juliet Nightshade was created in just two weeks by 45 hugely talented young people aged from 14–19."
Hope Yoloye, Team Lead at Sowing Stiches, Living Way Ministries, said: "The Culture at Risk team has provided a timely and much needed support system for organisations like ours"
Sabitri Ray, Ethnic Minority Centre, who received funding in the first round, said: "On behalf of the Ethnic Minority Centre (EMC) a charity working for the Black Asian Minority Ethnic Communities, we cannot put into words how grateful we are for the funding during the Covid-19 pandemic. This funding made it possible for us to survive and continue."