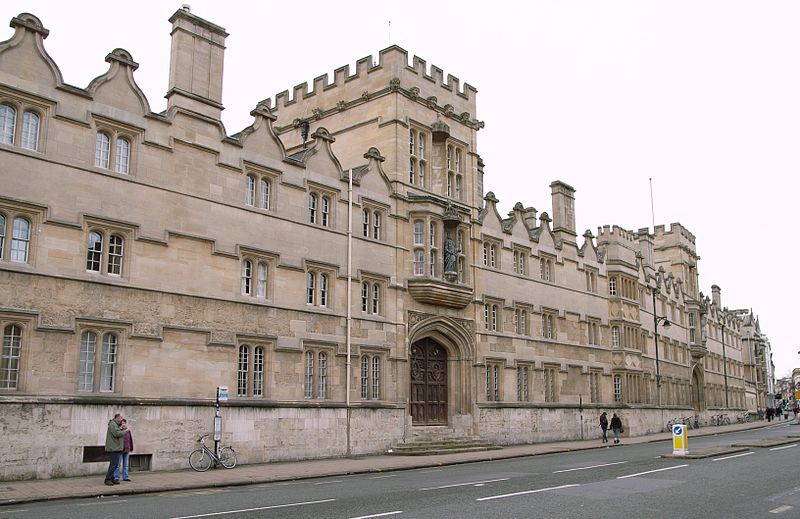 The University of Oxford has announced a new policy that will ban "intimate or close personal relationships" between staff and students. The policy will come into effect on 17 April and will
prohibit staff from forming intimate relationships with any student they have responsibility for, including applicants. The policy will also "strongly discourage" any "other close personal relationship with them which transgresses the boundaries of professional conduct". Failure to comply with the policy may result in disciplinary action.
Previously, relationships between staff members and students were allowed if heavily discouraged and declared to a line manager. However, under the new policy, staff members who are already in a relationship with a student will not be allowed to teach or work with the student.
The new policy comes after calls from It Happens Here, an Oxford University Student Union group that campaigns against sexual violence, for a ban on "inappropriate relationships". The group argues that such relationships "raise issues relating to inequalities of power in a relationship, or perceived favouritism, or the undermining of trust in the academic process".
Oxford is not the first university to introduce such a policy; University College London and the University of Nottingham have already banned relationships between staff and students.
According to a recent Freedom of Information (FOI) request, five student complaints of staff sexual misconduct at Oxford have been upheld in the past five years, although only one staff member was suspended and subsequently dismissed. The university spokesperson told The Telegraph that Oxford "is working hard to build a culture where our students can feel safe and where sexual violence and harassment are not tolerated".
The policy comes after the Office for Students (OfS) suggested that relationships between staff and students should be documented or banned, although Oxford has stated that its ban is unrelated. A spokesperson for Oxford said that the policy had been developed over many months and consultation across the institution.
The move has been welcomed by many, including It Happens Here, which stated that "this is a welcome first step in tackling institutional responses to staff/student sexual harassment and abuse of power". However, others have criticised the policy, arguing that it is an unnecessary intrusion into the private lives of staff members.
The issue of relationships between staff and students is a complex one, and the new policy will undoubtedly raise questions about where the boundaries of professional conduct lie. Nonetheless, the move by Oxford is an important one, and other universities may well follow suit in the coming months and years. Ultimately, the aim of such policies is to create a culture where students feel safe and respected, and where staff members are able to perform their duties without fear of accusations of misconduct or inappropriate behaviour. Photo by Steve Cadman, Wikimedia commons.