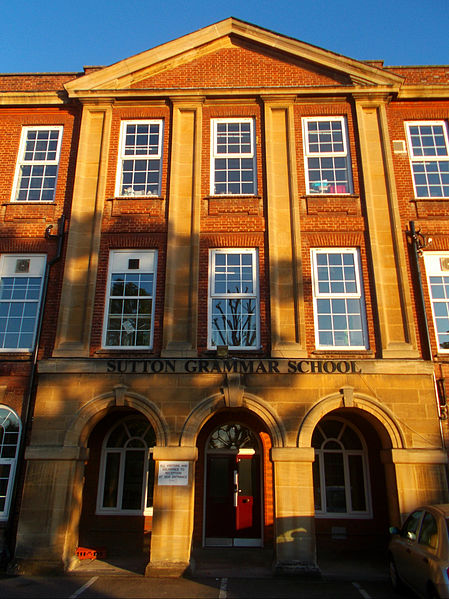 The Mayor of London, Sadiq Khan, today launched the new London Schools Pollution Helpdesk - a free to use service for all London schools as part of plans to clean up toxic air at schools in
the worst polluted areas of the capital. 
Bold measures introduced by the Mayor prior to the Covid-19 pandemic have already cut the number of state schools with illegal levels of pollution by 97 per cent – from 455 schools in 2016 to just 14 in 2019.  
But the Mayor is determined to continue to do more to tackle poor air quality around schools, which stunts the growth of children's lungs and worsens chronic illness, such as asthma, lung and heart disease.  
In partnership with environment charity Global Action Plan and Impact on Urban Health, the London Schools Pollution Helpdesk will support schools across the capital to deliver air quality audits and will prioritise the remaining schools in areas of London still exceeding or nearly exceeding legal pollution levels. Audit recommendations for cutting pollution could include closing surrounding roads to traffic at school pick-up and drop-off times, walking and scooting campaigns, adding green infrastructure like green screens and tackling engine idling. 
From today, schools can contact the helpdesk by phone, email, online forms or text for advice and the website will be a source for air pollution information offering signposting to the best resources and case studies for schools and will incorporate the latest findings about pollution measures. 
This builds on the Mayor's successful School and Nursery Air Quality Audits Programme which has delivered audits at 50 schools and 20 nurseries across the capital's most polluted areas. The Mayor provided £10,000 per school and £4,500 per nursery in funding to help them implement measures. A study by researchers from Imperial College London's Environmental Research Group, commissioned by City Hall, has found that the Mayor's air quality policies and wider improvements in air pollution will increase the average life expectancy of a child born in London in 2013 by six months. 
In addition, Global Action Plan will be co-ordinating the Schools Forum developed to support the audit programme and share best practice. The charity recently launched the Clean Air Schools Framework that helps any school to work out which air pollution actions are best for them. It provides guidance and resources to help implement the plan, building on the knowledge from the Mayor's audit programme and will complement the London Schools Pollution Helpdesk.    
Engine idling near schools is a particular problem, which is why the Mayor has funded a new London-wide advertising campaign, launching today, encouraging drivers to turn off their engines when parked to cut air pollution.   
   
Funded through the Mayor's Air Quality Fund in collaboration with City of London and Camden Council, the 'Engines Off, Every Stop' campaign features posters and billboards on roadside sites and petrol stations across the capital. Posters and an accompanying video visualise the toxic invisible killer that is air pollution, alerting drivers to the dangers of idling near schools and other locations across London.  
   
The Mayor of London, Sadiq Khan, said: "I am doing everything in my power to stop Londoners breathing air so filthy that it damages children's lungs and causes thousands of premature deaths every year. There is also evidence linking air pollution with an increased vulnerability to the most severe impacts of COVID-19. The Ultra Low Emission Zone has already helped cut toxic roadside nitrogen dioxide pollution by more than 40 per cent and led to reductions that are five times greater than the national average. 
"Since 2016, there has been a 97 per cent reduction in the number of schools in areas which exceed the legal limit, and I'm committed to bringing that number down to zero which is why I've launched the London Schools Pollution Helpdesk to help schools continue to tackle air pollution and funded the anti-idling campaign. 
"Pollution isn't just a central London problem, which is why I am committed to expanding the ULEZ next year. I have also consistently demanded that the Government match my ambitions and improve the new Environment Bill to include legally binding WHO recommended limits to be achieved by 2030, and to give cities the powers and funding we need to eradicate air pollution." 
Director of Clean Air at Global Action Plan, Larissa Lockwood, said: "We know that teachers, governors, parents and young people are concerned about dangerous air quality in London so they will be delighted that the Mayor of London is launching the country's first schools pollution helpdesk. This service will help any school and nursery in London put in place the right steps to protect children as they learn and play. Global Action Plan are privileged to be running the helpdesk on behalf of the Mayor. We hope to be deluged with requests for help so that we can work together to ensure a clean air future for our children."
Programme Director, Health effects of air pollution at Impact on Urban Health, Kate Langford, said: "Exposure to air pollution is the largest environmental risk to our health, and in children is often associated with bronchitis, asthma and impaired lung function. To date, action on air pollution around schools has been a lottery with many schools missing out. We need to ensure that children are protected from the health effects of air pollution in their everyday. The pollution helpdesk will ensure that all schools have access to advice on what they can do to reduce exposure to air pollution, and will enable us to better understand the common challenges schools are facing."
Photo by A P Monblat, Wikimedia commons.