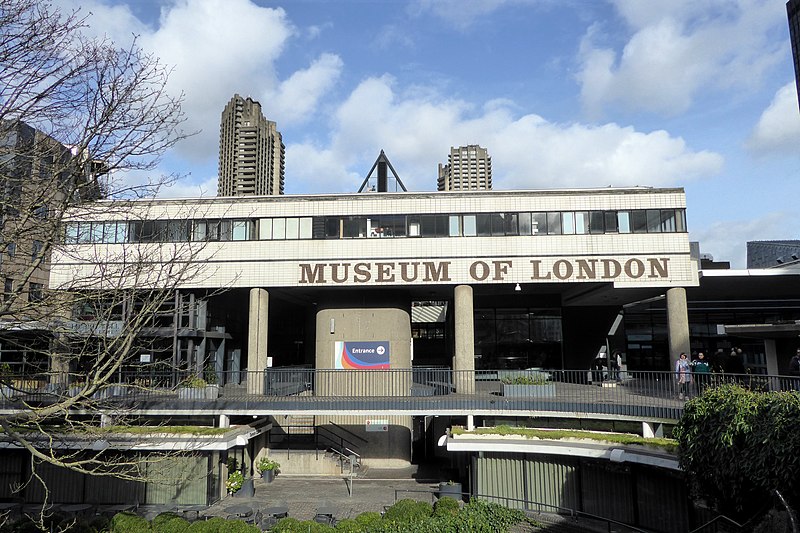 The Museum of London is undergoing a major transition as it prepares to move to a new location, resulting in the removal of items from its display. The museum's previous site at the London
Wall building closed its doors in December, and the new site in West Smithfield is set to open in 2026, rebranded as the London Museum.
The first item to be removed from display was a prehistoric flint tranchet adze, a tool similar to an axe, used more than 10,000 years ago for wood-working purposes. The removal of this adze marks the beginning of a two-year process to remove 10,000 objects from the galleries as part of the transition.
The de-installation process started in January, and each object will undergo a series of procedures such as barcoding, auditing, digitizing, and individual packing. The items range from small, delicate archaeological glass to large-scale objects like the 2012 Olympic Cauldron, Selfridges lift, and Victorian Walk.
In 2025, the Museum of London in West Smithfield will host a festival curated by Londoners before reopening as "The London Museum" in 2026. Meanwhile, the Museum of London Docklands remains open to visitors and celebrates its 20th anniversary in 2023.
The Mesolithic adze, which was used to fell trees and shape wood to build shelters and boats, is just one example of the fascinating objects held by the museum. It is exciting to know that these items will be carefully preserved and eventually showcased in the new museum in West Smithfield.
This transition will undoubtedly be a significant undertaking, but it will allow the museum to provide visitors with an enhanced experience, and the festival in 2025 curated by Londoners is sure to be an exciting event. It is clear that the Museum of London is committed to ensuring that its impressive collection of artifacts is preserved for future generations to enjoy. Photo by Ethan Doyle White, Wikimedia commons.