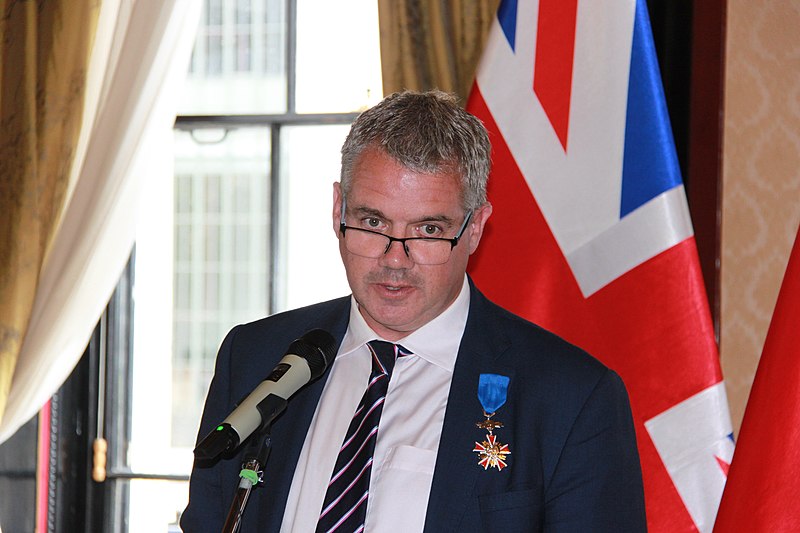 Renowned British historian Roger Moorhouse is set to release a new book detailing the little-known efforts of Polish World War II diplomats in Switzerland to save Jews from the Holocaust.
The book, titled The Forgers: The Forgotten Story of the Holocaust's Most Audacious Rescue Operation, sheds light on the extraordinary actions of Aleksander Ładoś and his team, who headed Poland's unofficial legation in Switzerland during World War II.
The team forged passports and identity documents for around 10,000 Jews, allowing them to escape Nazi persecution and death camps. The book highlights the significant role played by Polish diplomats in providing Jews with passports from Latin American countries, which were recognized by Swiss authorities as valid travel documents.
The Forgers is scheduled to be released by Penguin Books in August in the UK, with a US edition by Basic Books to follow in October. The publisher has described the book as an "extraordinary story", detailing "one of the largest actions to aid Jews of the entire war". The book follows the harrowing journeys of Jews as they seek out these life-saving documents, their uncertainty over whether they will be effective, and the heroism of the group of ordinary men who made the decision to take action.
Moorhouse, born in 1968, is a respected historian with expertise in modern German and Polish history, particularly the World War II period. He has authored several books on the subject, including Berlin at War: Life and Death in Hitler's Capital 1939-1945, The Devils' Alliance: Hitler's Pact with Stalin, 1939-1941, The Third Reich in 100 Objects, and First to Fight: Poland 1939. His latest book builds on his extensive knowledge of this period of history and highlights the often-overlooked contributions of Polish diplomats during the Holocaust.
In recognition of his work, Moorhouse was awarded the Polish foreign ministry's History Prize in 2020 for his book First to Fight: Poland 1939. He currently serves as a visiting professor at the College of Europe in Warsaw.
Overall, Moorhouse's upcoming book sheds important light on the remarkable efforts of Polish diplomats to aid Jews during World War II. By sharing their forgotten story, he highlights the vital role they played in saving the lives of thousands of people, despite the immense dangers they faced. Photo by Gov.pl, Wikimedia commons.