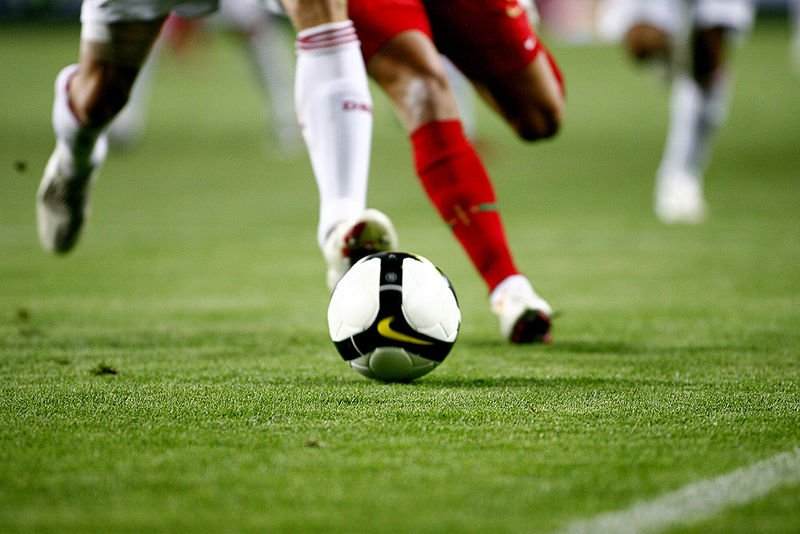 Portraits of Londoners, including key workers and school children, will be among thousands of faces adorning roads and buildings across London later this month, as
the capital's streets are transformed with spectacular outdoor photographic displays to celebrate UEFA EURO 2020.
More than 3,000 black and white photographs of Londoners' faces will be exhibited at five locations across the city as part of a large-scale public installation by internationally acclaimed French artist JR, capturing the stories of Londoners during the tournament and celebrating the people that make up our capital.  
London is hosting eight matches during UEFA EURO 2020, including both semi-finals and the final. The Mayor believes that the EUROs can act as a catalyst for London's recovery from the pandemic, and wants as many Londoners as possible to be part of the action to showcase the capital's diversity and generate excitement across the city, following the awful events of the last year.
On June 13, 'Inside Out' will create a spectacular display of images longer than two football pitches on the road across the famous Tower Bridge, spanning the river Thames. In partnership with the City of London, the road will be transformed into a huge outdoor art gallery, with photographs of London's community heroes who have made a difference to their local area during the pandemic.
The exhibition will then go on to four further locations where hundreds more faces will be displayed on pavements, roads and buildings in celebration of London's diverse communities, football and its ability to bring people together. The project will go on to reimagine Granary Square in King's Cross with more than 400 faces, the Bernie Grant Arts Centre in Tottenham with 200 faces, Lewisham Town Hall in Catford with 3000 faces and in the Royal Docks 420 faces will appear on to the Royal Victoria Dock wall and surrounding footpath. A special exhibition of portraits will also take place as part of the Wembley Park Outdoor Gallery and the Outside Art project at Kings Cross.
A number of schools, grassroots organisations, hospital staff, community champions and volunteers have already been photographed in preparation for the installation at Tower Bridge. Londoners working or living close by to the locations will also be invited in advance to book to have their photo taken as part of the project.
The Inside Out Project was created by award winning artist JR, whose photographic portraits have encouraged discovery, revelations and sharing of untold stories of people around the world through collaborative action and impact. Over the past decade, more than 400,000 people across 138 countries have taken part in Inside Out which has inspired collaborations and conversations about a range of topics including diversity, feminism, racism, climate change and art.
This series of temporary outdoor exhibitions complements the Mayor of London's Let's Do London campaign, which is encouraging Londoners and visitors to come back to the city and take advantage of London's public spaces and cultural riches. The Let's Do London campaign includes a wide-ranging programme of one-off special events created in partnership with London's best-known cultural institutions and tourism attractions to bring central London's economy back to life following the impact of the pandemic.
The Mayor of London, Sadiq Khan, said: "It's fantastic that eight games from the UEFA EURO 2020 Football Championships are taking place in London this summer, and the Inside Out project is a great way for Londoners to mark the tournament. Five locations across our capital will be transformed into spectacular open exhibition spaces in a celebration of our diversity and the incredible efforts of our community heroes over the last year. It will show the power of football to bring people together and will be another great reason for Londoners and visitors to safely enjoy our capital this summer."
JR, artist and creator of Inside Out, said: "The Inside Out Project will allow any person in London to express a visual statement with their portrait. It's the first photobooth truck activation since a long time, at a beautiful moment of reopening – bringing people together again and building bridges through art."
Lord Mayor of the City of London, William Russell, said: "It is a tremendous idea to turn our Tower Bridge, arguably, one of the most famous landmarks in the capital, into a massive artwork to celebrate the laudable contribution of thousands of local heroes and UEFA EURO 2020. I am sure that JR's portraits will bring a smile to people's faces and delight everyone who took part in this major project."
Hannah Azieb Pool, Artistic Director/CEO Bernie Grant Arts Centre, said: "It's been a real privilege to support Black artists and focus on work directly connecting with the community during the pandemic. And now, as we celebrate, reconnect and reflect with our annual Windrush Festival, we are thrilled to welcome JR's democratic community project Inside Out to the heart of Tottenham and to showcase local heroes from our Black community in particular across our public spaces as part of this London-wide photographic installation.  The generosity and care shown by people of all ages and backgrounds in Tottenham during this past year has been heartening and empowering and to highlight the humanity shown as London hosts football fans from across Europe is a gift." Photo by José Goulão,wikimedia commons.