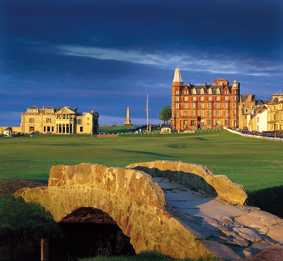 New centre to promote marine research in Scotland is being officially opened in St Andrews. The Scottish Oceans Institute (SOI), will address issues as diverse as predicting the effects of climate change and the sustainable exploitation of offshore resources.



It will bring together over 300 staff from across the University and will also examine new and more effective ways of managing human behaviour and activity that will contribute to the maintenance of sustained productivity in the oceans.

The Principal and Vice-Chancellor of the University, Dr Louise Richardson, will unveil a new sign at the entrance to the Institute on the East Sands, St Andrews.

It has been created in response to the increasing importance of the oceans to Scotland's wealth.

The centre will research the evolution of marine life, biodiversity, fisheries, climate change, the environmental effects of renewable energy, oil and gas and shipping.

It will also look at new and more effective ways of managing human behaviour that contributes to the sustainability of the oceans.

Dr Richardson said: "St Andrews has a long tradition of excellence in marine science that stretches back over 120 years. The creation of the Scottish Oceans Institute opens a new chapter in the development of marine science at St Andrews and in Scotland."The SOI will be linked closely with other marine scientists around Scotland in a way that will ensure that Scotland remains a major contributor to the exploration of global oceans."

The Institute will help to underpin UK and Scottish Government policy and offshore industry with sound advice about the seas around Scotland.

This will be seen as especially important at a time when Marine Bills are being introduced in the UK and Scottish parliaments.


---
stv.tv