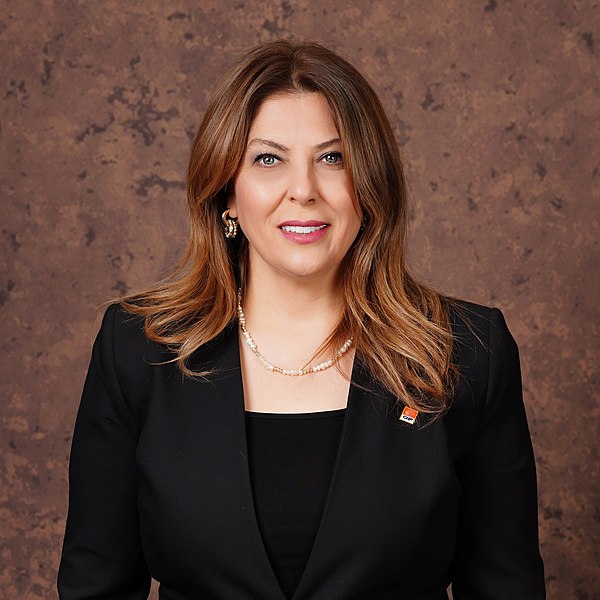 In a significant stride towards gender equality in the country's legislative body, four female lawmakers have been elected as the first deputies representing three
provinces that had never been represented by a woman before.
Out of the 600 members of the parliament elected in the May 14 elections, 121 women will now serve, including the pioneering deputies.
The provinces of Giresun in the Black Sea region, Nevşehir in Central Anatolia, and Osmaniye in the south will now have female representation in the parliament for the first time in history.
Filiz Kılıç, a candidate from the Nationalist Movement Party (MHP), has become the first female lawmaker of Nevşehir. She graduated from Ankara's Hacettepe University with a degree in Turkish Language and Literature. Kılıç earned the title of professor in 2005 at Gazi University, where she had been working since 1987. From 2008 to 2017, she served as the founding rector of Nevşehir Hacı Bektaş Veli University. Additionally, she was the first female mayoral candidate for the city in the local elections of March 31, 2019.
Elvan Işık Gezmiş, running on the main opposition Republican People's Party (CHP) list, will represent Giresun as its first female lawmaker. Gezmiş, a pharmacist and sociologist, expressed her joy at the achievement, emphasizing the hardworking and strong nature of women from the Black Sea region. Gezmiş highlighted that her candidacy generated great enthusiasm in Giresun, a city that had not seen a female deputy for a century. She stated her focus in parliament would be on creating special incentives for hazelnut production in Giresun.
Derya Yanık, a graduate of Istanbul University's Law Faculty, played a role in the establishment of the ruling Justice and Development Party (AKP) after working as an attorney for an extended period. Yanık became Osmaniye's first female deputy after assuming the position of family and social services minister in 2021.
Asu Kaya Gedik, the other female deputy from Osmaniye, comes from a family that has been living in the city for five generations. Gedik, a physician, has been the president of the Osmaniye Chamber of Medicine for many years. Entering the parliament as a candidate from the CHP, Gedik emphasized the lack of service provided by male deputies and expressed her commitment to working with her fellow countrymen to create a peaceful province in Osmaniye.
The election of these pioneering female deputies marks an important milestone in enhancing women's representation and participation in Turkey's political landscape. Photo by Orvedo, Wikimedia commons.