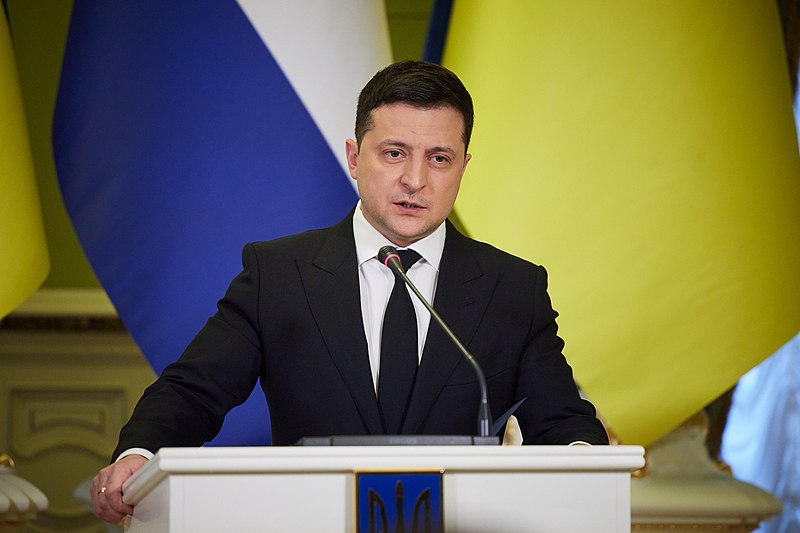 In a powerful appeal for international support, Ukrainian President Volodymyr Zelensky invoked the tragic history of Hiroshima during his visit to Japan for the G7
summit. Arriving in the city where the atomic bomb was dropped at the end of World War II, Zelensky drew parallels between the devastation suffered by Hiroshima and the ongoing conflict in Ukraine. With his country facing a Russian invasion, Zelensky implored world leaders to stand with Ukraine in its defense against aggression from President Vladimir Putin's forces.
Zelensky's presence at the G7 summit garnered significant attention, as he toured the site of the atomic bomb explosion while his own people fought against Russian forces on the Ukrainian frontline. The urgency of his visit contrasted with the more relaxed schedule of the other G7 leaders, who engaged in tea ceremonies and visited temples. Zelensky's unexpected stop in Hiroshima underscored the gravity of the situation in Ukraine and the need for international solidarity.
Prior to his visit to Japan, Zelensky attended an Arab League meeting in Saudi Arabia. The journey to Hiroshima marked his longest flight since the conflict began in February of the previous year, taking 15 hours and intriguingly traversing Chinese airspace. The specifics of his arrival were kept largely under wraps until the G7 summit commenced.
During the summit, while discussions initially focused on China and finding common ground on Beijing's security threats, the attention later shifted back to Ukraine. The G7 leaders sought to introduce Zelensky to leaders from the Global South, hoping to rally support among those who may be less inclined to take a strong stance against Russia. French President Emmanuel Macron expressed optimism that Zelenskyy's interactions with these leaders could potentially be a game changer.
Zelensky's poignant reference to Hiroshima's history serves as a stark reminder of the consequences of conflict and the urgent need for international cooperation to prevent further suffering in Ukraine. Photo by President.gov.ua, Wikimedia commons.