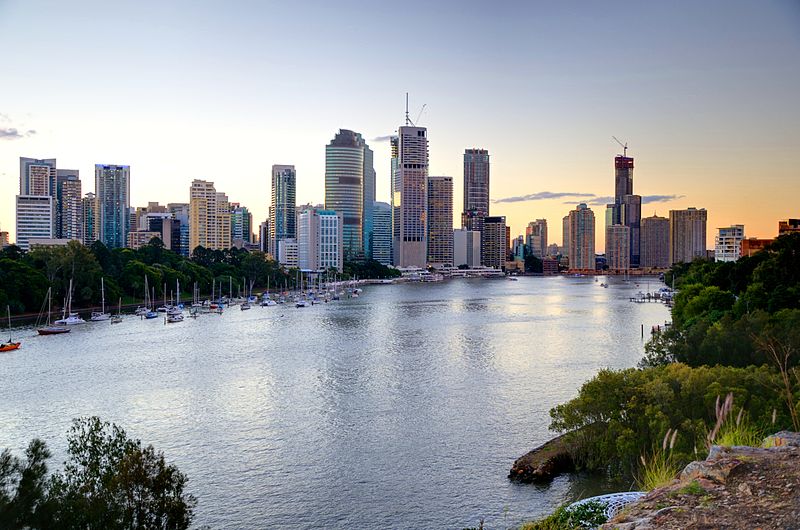 During the UK Trade Envoy's week-long programme in Australia, he will focus on opportunities from Free Trade agreement, green industrial revolution and defence collaboration.
On 5 December, Lord Ian Botham started his programme of events and engagement across Brisbane, Moreton Bay, Newcastle and Sydney. He will be meeting with contacts from politics,
business and industry groups to boost trade links at every level.
The UK Trade Envoy will meet with the UK's Railway Industry Association, in Australia for AusRail and the first in-person rail trade mission since 2019; and members of the Brisbane 2032 Organising Committee to identify opportunities for close collaboration around the sports economy.
He will also meet with Queensland Treasurer Cameron Dick, attend a Quantum Technology roundtable hosted by the University of Queensland and meet with members of the Australian British Chamber of Commerce.
In Botham's first visit to Newcastle as UK Trade Envoy he will meet with Royal Air Force staff who are seconded into the Australian Air Force; join BAE Systems for a tour of the Hawk Joint Strike Fighter maintenance facility and visit Martin Baker to see lifesaving fighter ejection seats.
He will also meet with Minister Tim Ayres, and host a panel event with Pride in Sports and the Westminster Bridge Young Leaders network. Finally, he will receive a real-time demonstration of how UK technology developed by Rapiscan is protecting native Australian animals from illegal trafficking.
UK Prime Minister's Trade Envoy to Australia, Ian Botham said:
This is an exciting time to be back on the ground in Australia, meeting fantastic people and companies working to promote trade and investment between Australia and the UK. There are so many opportunities here - from sports economy to defence- and I'm delighted to be continuing my work to boost British business across Australia.
Louise Cantillon, British Consul General and Deputy Trade Commissioner Asia Pacific (Australia & New Zealand) said:
It's an exciting time to host Lord Ian Botham, the UK Prime Minister's Trade Envoy to Australia. We have huge momentum with the UK-Australia Free Trade Agreement due to enter into force early next year and CPTPP negotiations progressing. If you are a British company looking to expand then come to Australia! Photo by Lachlan Fearnley, Wikimedia commons.