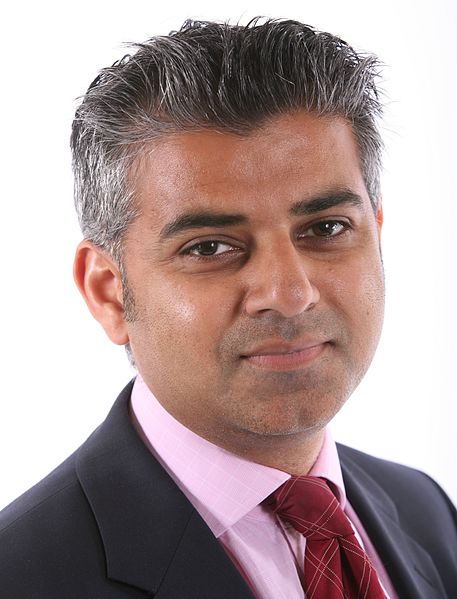 In a keynote speech at COP26, the Mayor of London, Sadiq Khan will commit more than £30 million to the Mayor's Energy Efficiency Fund (MEEF) over the next two years to support projects
that further his aim of making London net zero by 2030. This new investment means the fund could secure over £500 million of finance in its five years of operation, until 2023. Projects will deliver new low carbon technology to upgrade existing buildings through interventions such as retrofitting and installing heat pumps and supporting clean transport through the provisions of electric vehicle charging hubs. 
The funds will also help tackle inequalities exposed and exacerbated by the COVID-19 crisis. London has some of the highest levels of fuel poverty in the country with one in nine* London households unable to meet the cost of heating their homes. MEEF's energy efficiency and low-carbon heat projects help reduce energy bills and improve living conditions for thousands of Londoners. They will also support Londoners with the skills they need for jobs in the green economy, rebuilding the capital post-COVID so that it's cleaner, greener and fairer.
Joined by the First Minister of Scotland, Nicola Sturgeon, at the opening session of a Green Investment Showcase, Sadiq will make the case for backing green investment opportunities in London and Scotland. The Mayor has been clear that public sector finances alone will not mobilise the investment required to achieve his targets of net zero by 2030 but MEEF demonstrates how London can accelerate climate action through a combination of public and private sector capital investment. Latest estimates show that upgrading London's infrastructure to make it zero carbon could cost £100bn, with interventions including:
  - retrofitting buildings with energy efficiency measures 
   - heat pumps
   -delivering a zero emission vehicle fleet  
The commitments made will unlock up to £150 million of private investment, and support 73,000 jobs in green industries in 2030. Since its launch in July 2018, MEEF has provided investment to public authorities and the private sector, mobilising over £310 million of capital and reducing London's CO2 emissions by more than 12,650 tonnes, which is equivalent to taking 14,200 cars off the road, or the energy consumption of 2,311 households.  
London and Scotland share the same ambition to accelerate climate action, with Scotland committed to achieving net zero by 2045, five years ahead of the UK target. While the primary purpose of London's investment is tackling air pollution and carbon emissions in the capital, it will also help grow local economies across the UK, working together across regions to invest in new, cleaner technologies and helping to tackle the climate emergency. 
London already has the largest electric bus fleet in Europe with over 500 buses and the Mayor has committed to only purchasing new zero emission buses, with a target set to make the entire fleet zero emission by 2034. Upgrading London's buses will generate substantial orders for buses in locations nationwide including Falkirk, Ballymena, Scarborough, and Yorkshire. This investment will represent a gross investment into UK bus manufacturing of £4 billion. London's ongoing investment in electric vehicles is tackling the twin dangers of air pollution and climate change. This supports the Mayor's wider target of decarbonising the transport network and achieving a zero carbon London by 2030. London now has over a third of the UK's total charge points.
The Mayor of London, Sadiq Khan, said: "COP26 is a landmark moment in the battle against climate change. We must take bold action now or face dire consequences - with catastrophic impacts on our environment, the climate and the air we breathe – further down the line. In London, we are determined to play our part.
"That is why I've committed to making London net zero by 2030, faster than any other comparable city, and it's why we are delivering a climate action plan that is compatible with the highest ambitions of the Paris Agreement. I also want London to be a zero-pollution city and have expanded our Ultra Low Emission Zone to cover all of inner London so that far fewer children have to grow up breathing toxic air. 
"I have been clear that climate action and our economic recovery must go hand in hand. This will require record investment and coordinated action from everyone - cities, businesses, national governments and communities - to truly turn the tide. That is why I am leading the way by committing more than £30 million to help unlock up to £150 million of private investment in low carbon projects and create the green jobs that will help make our target of a zero-carbon capital a reality by the end of this decade."
The First Minister of Scotland, Nicola Sturgeon said: "COP26 provides what is possibly our best chance to advance the societal and economic change that is demanded by the climate emergency, delivering lasting action towards net zero and a climate-resilient future.
"By grasping the opportunities provided by green industries and supply chains, we can create the good green jobs of the future and secure a just transition away from fossil fuels.
"The role of private capital is fundamental to achieving this and governments must do what they can to channel investment into areas supporting transformational change. 
"Through our Green Investment Portfolio, which is already valued at £2 billion, the Scottish Government highlights a range of exciting, commercially assessed investment propositions to investors and showcases businesses in Scotland as world leaders in innovative green industries of the future."
Jo Patrick, Director of MEEF, Amber Infrastructure: "We are delighted that MEEF's ongoing success has been recognised by the GLA with this further commitment from the Mayor of London into MEEF, strengthening the partnership between us. This will ensure MEEF can fund its exciting pipeline of projects including e-mobility, energy efficiency and decentralised energy which will support London's move to its net zero target by 2030, whilst assisting SMEs and the public sector in their green growth." Photo by National Archives, Wikimedia commons.