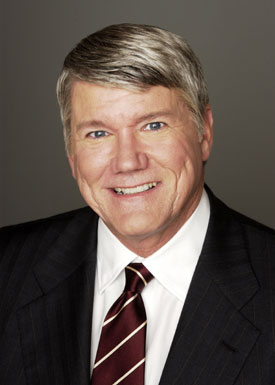 HOUSTON – Jackson Walker proudly welcomes Shawn R. O'Brien to its Houston office as a tax partner.

Mr. O'Brien advises clients in all types of federal and state tax issues. Mr. O'Brien regularly represents clients in civil and criminal tax controversies and litigation.


He is an advocate for his clients in trial and appellate litigation on multi-industry tax issues. Mr. O'Brien also advises and represents clients seeking federal and state tax advice in connection with various types of transactions including mergers, acquisitions, restructuring and divestitures.

Mr. O'Brien is a member of the American Bar Association - Tax Section, the Houston Bar Association, and the State Bars of Texas and Louisiana.

Mr. O'Brien received his J.D. from Loyola University School of Law, his LL.M. in Taxation from New York University School of Law, and his B.B.A. from Millsaps College.

Jackson Walker L.L.P. has more than 120 years of experience in providing legal counsel to clients throughout Texas, the United States and internationally. The firm provides a strong regional base of more than 330 attorneys in Austin, Dallas, Fort Worth, Houston, San Angelo and San Antonio. For more information, visit www.jw.com.