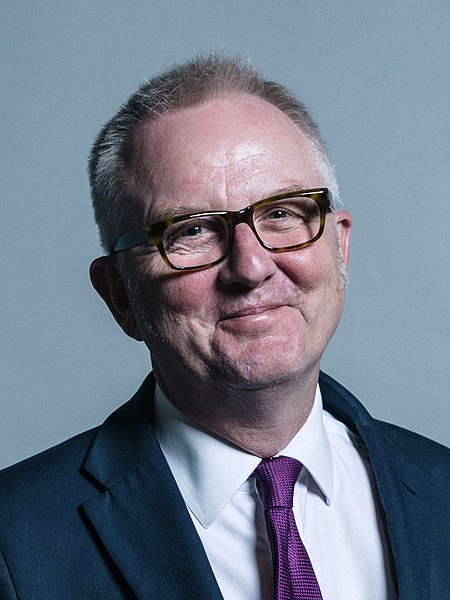 The appointment of Lord Ian Austin by the UK government to lead an independent review into the Leicester riots of the previous year has faced strong opposition from
British Muslim organizations. Local councillors, activists, and mainstream Muslim groups have expressed serious concerns about the suitability of the former Labour MP for such a sensitive task.
Critics have questioned Austin's impartiality and ability to conduct a fair review due to his "divisive record and the serious allegations of Islamophobia" leveled against him. Communities Secretary Michael Gove announced Austin's appointment last month, and a panel of experts appointed by the government will investigate the causes of the violence and vandalism that occurred in East Leicester following a cricket match between Pakistan and India. The Mail on Sunday reported prior to the appointment that elements close to Indian Prime Minister Narendra Modi's Bharatiya Janata Party (BJP) had incited British Hindus to confront Muslim youths during the riots.
The Muslim Council of Britain (MCB), an umbrella group, expressed "deep concern" about Austin's appointment, emphasizing the need for an independent reviewer who is impartial, fair, and capable of gaining the trust of all stakeholders. The MCB called on Gove to reconsider, stating that Austin's divisive record and allegations of Islamophobia cast doubt on his suitability to oversee a review aimed at building trust and harmony within communities. The Federation of Muslim Organisations (FMO), representing 150 affiliates, echoed these concerns in an open letter to UK Prime Minister Rishi Sunak, expressing "grave concern" and citing a list of Austin's polarizing comments.
In Leicester, Labour councillors have also objected to Austin's appointment and announced their refusal to participate in the review. In a joint letter, they urged the government to reconsider, emphasizing that failure to do so would undermine the integrity of the review and render its recommendations valueless. The letter highlighted Austin's controversial past statements, including a tweet accused of racism regarding Ben and Jerry's decision to stop selling products in the occupied West Bank, and false allegations of anti-Semitism against an ex-aide of former Labour leader Jeremy Corbyn.
Austin's association with the right-wing group Henry Jackson Society (HJS) has also raised concerns. An HJS report on the Leicester unrest denied any evidence of Hindu ultra-nationalist group involvement and accused some members of the Muslim community of spreading a "false narrative" regarding Hindu nationalist supporters. Austin has hosted and spoken at HJS events, praising the think tank's work.
The Leicester riots involved around 200 Hindu youths marching through the city's Highfield area, leading to confrontations with the Muslim community and chanting slogans associated with Hindu nationalism in India. Photo by UK Parliament, Wikimedia commons.